Scenic USA - Delaware
Scenic USA offers a collection of select photographs from a wide variety of attractions, points of interest, historic sites, state and
national parks found throughout the United States. Each photo feature is coupled with a brief explanation.
For further detailed information, links to other related sites are provided.
Fenwick Island Lighthouse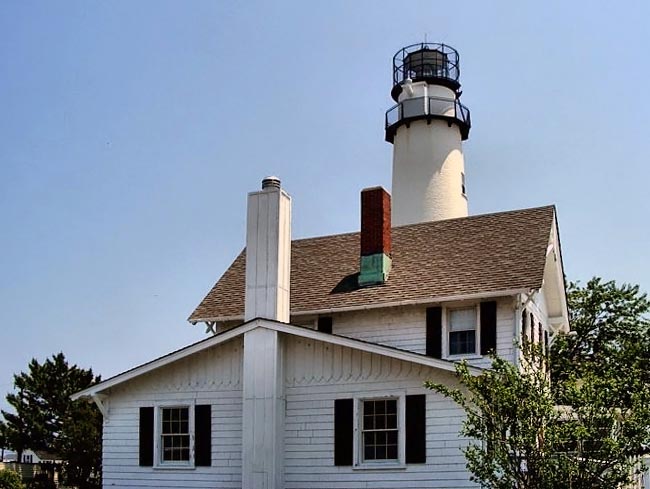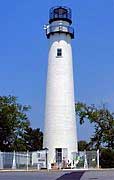 Spending 50 dollars on a ten acre parcel of land brought the federal government closer to construction of the Fenwick Island Lighthouse in 1856. Increasing shipwrecks just off the coast pushed the lighthouse board into action. The U.S. Army Corps of Engineers completed the 87 foot brick tower and light-keepers house in 1859. The unusual design called for two conical towers, one inside the other, with a cast iron spiral staircase rising through the watch room and gallery, up to the lantern room.
   The first bridge to Fenwick Island was built as early as 1880, but did not survive the strong currents. Subsequent bridges lead to simple beach cottages, lacking electrical power and running water. These first residents were the first to enjoy the wide open beach and casual atmosphere under the gaze of the Fenwick Light. During the 1950s residents began feel the overcrowding, and fearing another Ocean City, the town looked to incorporate for protection. The lighthouse was decommissioned by the U.S. Coast guard in 1981 and turned over to the State of Delaware. In turn, the state leases the property to the non-profit group, Friends of Fenwick Island Lighthouse.
Copyright ©2008 Benjamin Prepelka
All Rights Reserved