Scenic USA - California
Scenic USA offers a collection of select photographs from a wide variety of attractions, points of interest, historic sites, state and
national parks found throughout the United States. Each photo feature is coupled with a brief explanation.
For further detailed information, links to other related sites are provided.
Coachella Valley Preserve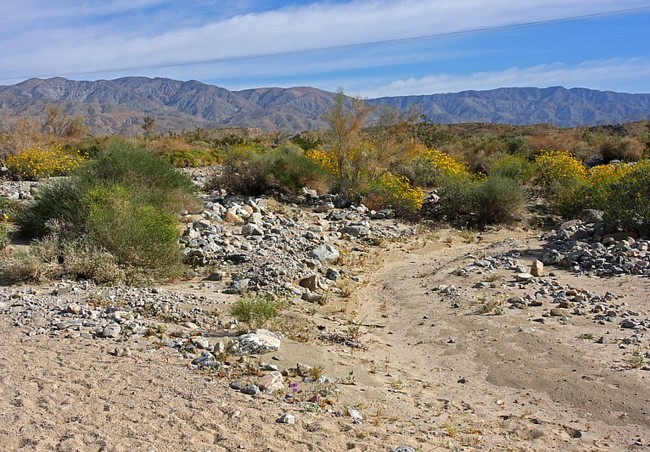 This southern California desert scene, found east of Palm Springs, takes in a small part of the 17,000 acre Coachella Valley Preserve. The valley is tucked between the Little San Bernardino Mountains to the east,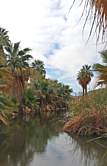 and Interstate 10 and the Indio Hills to the west. The valley, running along parallel lines of the San Andréas Fault, offers visitors a handful of surprises. Unlike this stark desert scene, nature displays an unusual collection of oases (oh-AE-si).
This desert oddity, covered in thousands of Washingtonian fan palms, offers Coachella Valley Preserve visitors and resident desert animals a cool, refreshing haven. A series of springs find their way to the surface along the lines of the Mission Canyon and Banning faults; two minor strings of the San Andréas Fault. Enough water surfaces here to create a stream for the desert pupfish and red swamp crayfish. The McCallum Grove, one of the largest collection of fan palms, totals nearly 3,000 trees. Birds, bats, snakes, lizards and spiders make their home among the palms, creating a most unique life zone.
Copyright © 2009 Benjamin Prepelka
All Rights Reserved