Scenic USA - West Virginia
Each day Scenic USA presents a new and exciting photo feature from somewhere in the United States. Chosen from a wide variety
of historic sites, city scenes, backcountry byways, points of interest and America's best parklands, this site offers the viewer hundreds
of unique vacation destinations and photographic subjects. Each feature is coupled with a brief explanation. For further detailed
information, links to other sites are provided, but are never to be considered an endorsement.
Grafton National Cemetery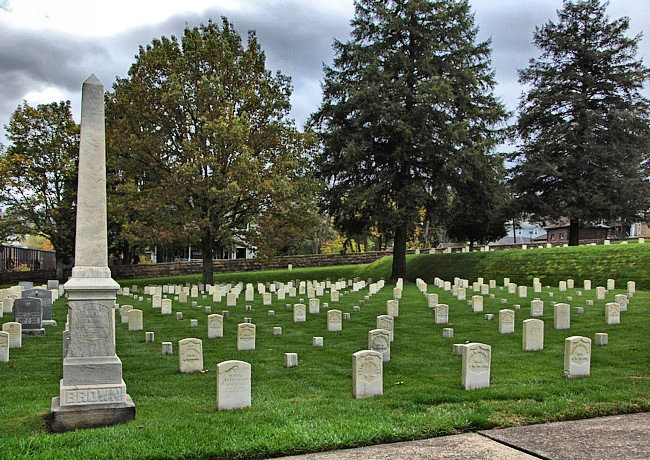 Established in Taylor County to gather Civil War casualties from West Virginia, Grafton National Cemetery is one of two national cemeteries in West Virginia. Major R.C. Bates was tasked to find a suitable cemetery site to reinter hundreds of Union casualties. Conveniently located adjacent a rail line and nearby a military hospital, Bates selected a three acre hillside parcel in the town of Grafton.
Among the first interments, covering the lower terraces were 1252 Union soldiers. Often cited as the first Union soldier to be killed in the Civil War, a tall marble obelisk marks the grave of Thornsberry Bailey Brown. Before Virginia and West Virginia were separated into two distinct states, two of Latham's Grafton guards, Private Thornsberry Brown and Lieutenant Daniel Wilson,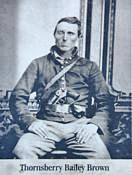 encountered three Letcher guards along the Northwestern Turnpike between Grafton and Pruntytown. Brown pulled his pistol and shot at Daniel Knight, nicking Knight on the ear. Knight returned fire and killed Brown instantly. The following day Brown's body was returned to Captain Latham. Brown was later reinterred at the Grafton Cemetery in 1903.
Even though the bottom tier's access road was converted to burial grounds, the cemetery no longer has the space for any new burials. Placed on the National Register of Historic Places in 1982, the Grafton Cemetery added 833 veterans since the Civil War burials. Of the three terraces, the upper levels have received Spanish-American War soldiers, World War I and II veterans, and Korean and Vietnam War dead. Serving the United States people, a salute goes out to all American military members that have kept our country free for more than two centuries.
Copyright © Benjamin Prepelka
All Rights Reserved