Scenic USA - California
Scenic USA offers a collection of select photographs from a wide variety of attractions, points of interest, historic sites, state and
national parks found throughout the United States. Each photo feature is coupled with a brief explanation.
For further detailed information, links to other related sites are provided.
Kings Canyon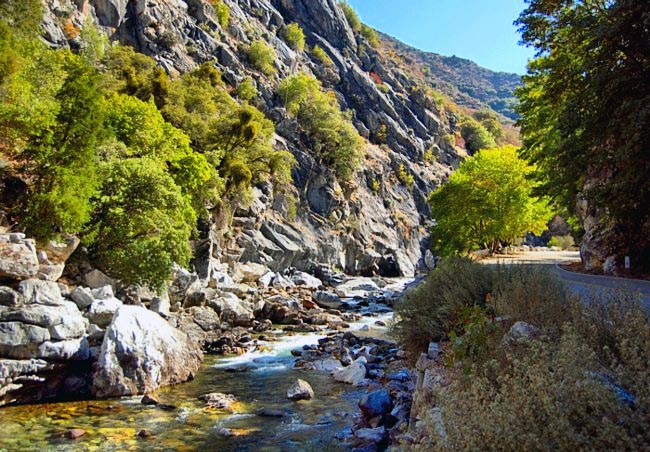 King Canyon National Park is part wonderland of giant trees, another section of impressive deep canyons, and topped with some of the highest peaks in the Lower 48. Kings Canyon is only one part of an tight assemblage of parklands, national forest, wilderness land and a national monument. The adjacent Sequoia National Park became the second national park in the United States, introducing Americans in 1890 to a new idea of preservation and park recreation.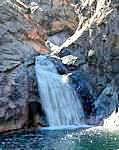 Separated by the Sequoia National Forest, Kings Canyon Park is divided into two sections, with Grants Grove to the west and Kings Canyon eastward. Grants Grove, also created in 1908 to protect some of the world's largest trees, was combined with Kings Canyon in 1948.
The canyon, cut by powerful forces of the South Fork Kings River, is filled with a variety of scenic wonders, including side canyon waterfalls and creeks, river cascades, Boyden Cave, and majestic mountain peaks on each side. This autumn scene shows a tame Kings River when small tributaries slow to a trickle. One exception, the Roaring River continues to put on a good showing, powering Roaring River Falls in a way that lives up to its name.
Copyright © 2009 Benjamin Prepelka
All Rights Reserved