Scenic USA - Arizona
Scenic USA offers a collection of select photographs from a wide variety of attractions, points of interest, historic sites, state and
national parks found throughout the United States. Each photo feature is coupled with a brief explanation.
For further detailed information, links to other related sites are provided.
Walnut Canyon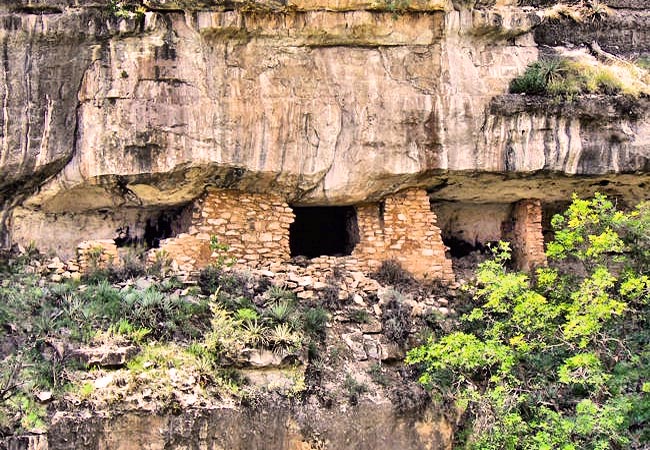 A steep path descends down into Walnut Canyon and passes by 20 cliff dwelling homes that once were a hub of human activity nearly 700 years ago. The protected home site is built into a ledge of a 600 foot tall limestone cliff. Archeologists still search through the dust, looking for clues that may shed light as to what happened 500 years ago. It remains a partial mystery as to why the Sinagua Indian Tribe abandoned

their well constructed dwellings.
Walnut Canyon National Monument, found just east of Flagstaff, has been protected since 1904. Early caretakers lived nearby in a log cabin. Initially the monument was managed by the forest service and eventually fell under the care of the National Parks Service. The cliff dwellings are surround by a 3,600 acre plot and still contain large amounts of pottery pieces, human skeletal remains, charcoal fragments, building materials and even preserved food remnants. Each fragment is viewed as a unique part of the past and one more piece of a large and quite an intriguing puzzle. Some may ask why should we care what happened to them?
Copyright ©2007 Benjamin Prepelka
All Rights Reserved