Scenic USA - Georgia

Barrow County Courthouse
---
---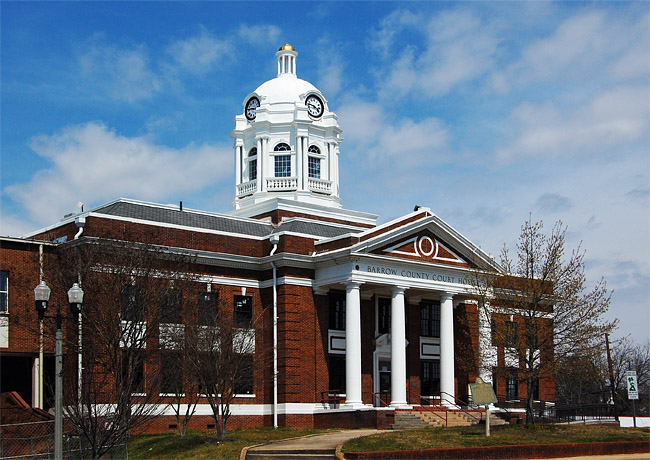 Founded in 1733, the Colony of Georgia was originally divided into eight parishes.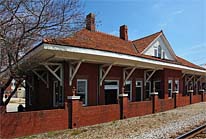 Adopting a new state constitution during the Revolutionary War Period, new counties were named for prominent supporters of a new America. A rapid expansion occurred during the 19th century, followed by a movement which divided larger counties into more localized districts. After a century had passed since becoming a state, Georgia's original counties were carved up into 137 smaller ones. Kicking off a distinctive array of county courthouse architecture.
During the late 1800s and early 1900s, Georgia county courthouses became the center of a regional community. Distinctive designs, following period architecture, created courthouses in the Queen Anne, Romanesque Revival, Neoclassical Revival and Second Empire styles.
Even though Georgia lawmakers tried to limit the number of counties in 1906, Barrow County proponents sidestepped the law and created the new county by constitutional amendment in 1914. Punctuating the new county, American courthouse architect, James J. Baldwin designed a new courthouse. Completed in 1920, the Neoclassical Revival styled building featured a symmetrical facade, equally spaced windows and was further defined with a full height portico. The heavily detailed octagonal clock tower was backlit with a lantern.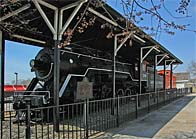 One of the most modern of Georgia's historic courthouses, a recent restoration of the courtroom was completed in 1990. Although the old building was replaced and no longer serves as a courthouse, it still maintains certain county offices.
Winder, originally called Jug Tavern, was renamed in honor of Seaboard Air Line Railroad President John H. Winder. Seeing the importance of a rail line, local town residents convinced the Gainesville Midland Railroad to lay its tracks through the town. The old railroad depot and a static display of the Gainesville Midland No. 208 (video) symbolize the importance of the railroad in Barrow County.

Area Map
---
| | |
| --- | --- |
| Additional Points of Interest | |
---
Copyright © 2013-15 Benjamin Prepelka
All Rights Reserved