Scenic USA - Missouri
Scenic USA offers a collection of select photographs from a wide variety of attractions, points of interest, historic sites, state and
national parks found throughout the United States. Each photo feature is coupled with a brief explanation.
For further detailed information, links to other related sites are provided.
Cape Girardeau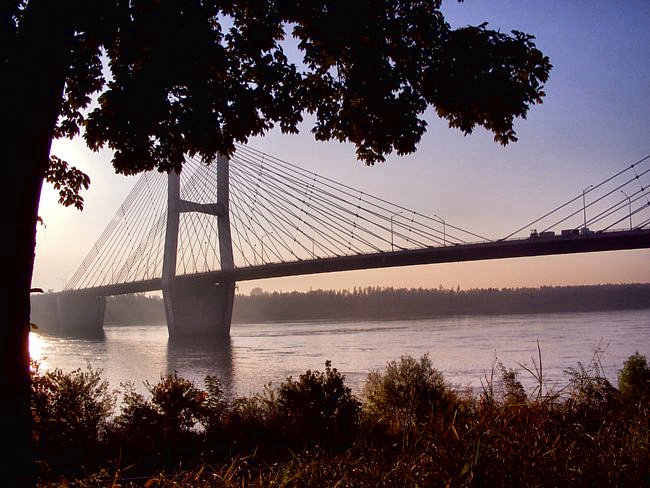 Conveniently set along the Mississippi River bank, Cape Girardeau was named after the Frenchman, Jean Baptiste Girardor. The site of his trading post was established at Cape Rock, Missouri, in the 1730s. By 1803, when Louis and Clark set out for their overland journey, Cape Girardeau boasted a population of over 1000. Over time, riverboats and railways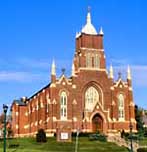 propelled the village into a prospering city.
Today, the city is dotted with historic buildings, a couple of regional museums, two historic railroads and Fort D from the Civil War era. Found along the waterfront is the lifesaving Mississippi River floodwall. The town has turned their floodwall into a canvas and created an unique collection of 46 wall murals, depicting historic events and a group of luminary figures, ranging from a Missouri Senator, President Harry Truman, to sportscaster Joe Buck. Pictured here is a Cape Girardeau river view were the state of Missouri connects with the east, and Illinois. The Bill Emerson Memorial Bridge, a cable stayed bridge completed in 2003, crosses the famous river and the border between the states.
Copyright ©2007 Benjamin Prepelka
All Rights Reserved