Scenic USA - New Mexico
Scenic USA offers a collection of select photographs from a wide variety of attractions, points of interest, historic sites, state parks and
national parks found throughout the United States. Each photo feature is coupled with a brief explanation.
For further detailed information, links to other related sites are provided.
Clayton State Park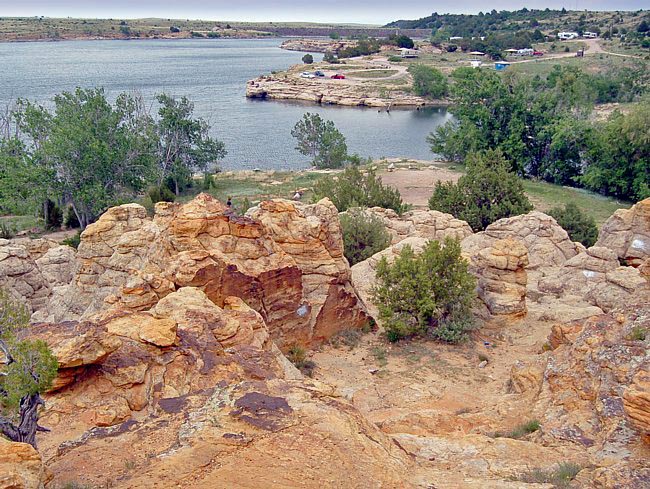 Clayton Lake and state park are found in northeast corner of New Mexico. Placed on the western edge of the Great Plains, the park area is characterized by rolling hills and grasslands. The 170 acre Clayton Lake is noted for its fishing and record catches of walleye. Seneca Creek was dammed in the 70s, creating the lake and a wintertime stopover for migratory birds.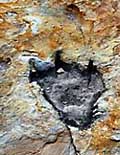 Floodwaters in 1982 uncovered Early Cretaceous sandstone and a huge surprise; some 500 rock imbedded dinosaur footprints. Interpretive markers in the park identify dinosaur and crocodile tracks. This Dakota Group strata extends from central New Mexico, through Colorado to southern Wyoming. Because of the large amount dino footprint impressions, the lengthy lane of tracks is sometimes referred to as the dinosaur freeway. Besides the dinosaur and crocodilian tracks, Mesozoic bird footprints are also found at Clayton State Park. Dinosaur bones have yet to be discovered, and the tracks are the only evidence of ancient life found at this track site.
Copyright ©2008 Benjamin Prepelka
All Rights Reserved