Scenic USA - Ohio
Scenic USA offers a collection of select photographs from a wide variety of attractions, points of interest, historic sites, state parks and
national parks found throughout the United States. Each photo feature is coupled with a brief explanation.
For further detailed information, links to other related sites are provided.
Lake Drive - Vermilion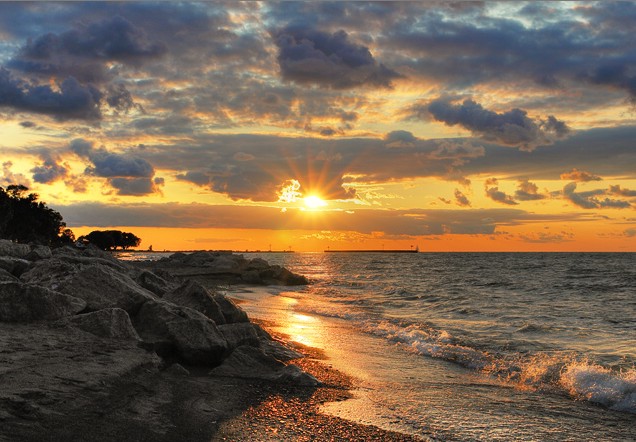 Here in Ohio's Erie and Lorain counties, U.S. Route 6 follows the shoreline along one of the smallest of the Great Lakes, Lake Erie. The term smallest is very misleading, as Lake Erie is the 11th largest lake in the world; never the less, Erie is dwarfed by nearby Lake Superior. This beautiful city view takes in Vermilion's section of the Lake Erie shoreline, were the historic center of town first planted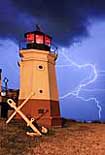 its roots. Once known as the Village of Lake Captains, Vermilion still has a reputation as a harbor town. Its historic district, boasting a strong resurgence after a community-wide revitalization program, features a cadre of period homes, which include Victorian, Italianate, Queen Anne and Arts and Craft styles.
The Vermilion River never proved deep enough for commercial traffic, but recreational boaters enjoy the benefits of this safe harbor. Lake Drive hosts a string of metro-parks, providing a wide variety of recreation venues. This wonderful collection of public areas provides ample space for concerts and festivals, plus amenities for daily activities. Picnic shelters, playgrounds, ballfields, ball courts, a skateboard park, and botanical gardens are some of the highlights. The Inland Seas Maritime Museum and the replica of the Vermilion Lighthouse focuses on maritime history, while numerous beaches and overlooks provide plenty of lakeside views.
Copyright ©2010 Benjamin Prepelka
All Rights Reserved