Scenic USA - Virginia
Scenic USA offers a collection of select photographs from a wide variety of attractions, points of interest, historic sites, state parks and
national parks found throughout the United States. Each photo feature is coupled with a brief explanation.
For further detailed information, links to other related sites are provided.
Susan Constant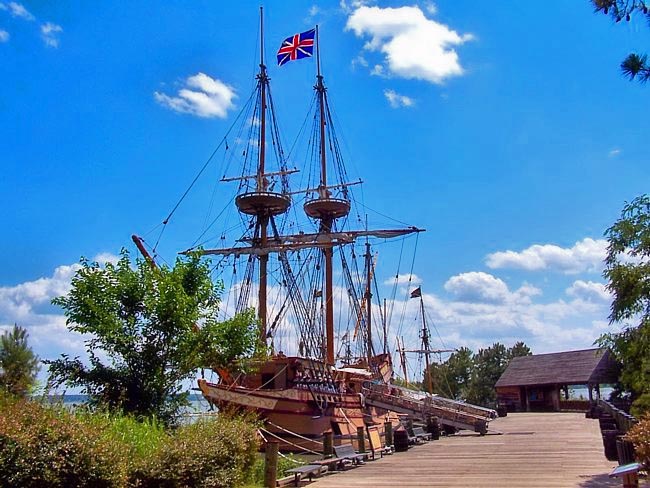 New world arrivals landed at the James River settlement in 1607. Pictured here is a replica of one of ships, the Susan Constant, that brought English settlers across the Atlantic Ocean. The original square rigged barque was accompanied by the Godspeed and the Discovery. Today's Susan Constant replica was completed in 1990 and presents visitors with a detailed look into 17th century vessels.
Jamestown is preparing to celebrate its 400th year anniversary. Jamestown, the birthplace of modern America, is governed by the National Parks Service and APVA Preservation Virginia. This historic town and museum is rich with displays of early American life, as well as Algonquian Native exhibits.
Copyright ©2006 Benjamin Prepelka
All Rights Reserved