Scenic USA - Wisconsin
Each day Scenic USA presents a new and exciting photo feature from somewhere in the United States. Chosen from a wide variety
of historic sites, city scenes, backcountry byways, points of interest and America's best parklands, this site offers the viewer hundreds
of unique travel destinations and vacation ideas. Each feature is coupled with a brief explanation. For further detailed information, links
to other related sites are provided, but are never to be considered an endorsement.
Rustic Road R105-Smith Rapids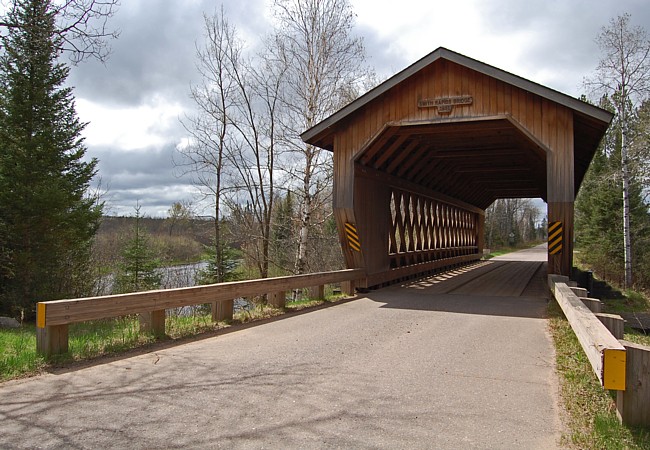 Created in 1973, Wisconsin's Rustic Roads Program set out to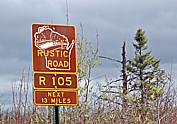 preserve and identify lightly traveled country roads for the enjoyment of bikers, hikers and motorists. Since its inception, the state has marked 108 Rustic Roads, all identified with a unique brown and yellow sign. To avoid confusion with standard signage each sign begins with the letter R, such as R50 or R108.
Here in Price County, in the northwest section of the state, byway travelers will find Rustic Road 105, one of the most recent Rustic Road additions. Located in the Chequamegon-Nicolet National Forest,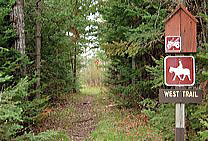 Rustic Road R105 follows FR 148 (Smith Rapids Road) and FR 144 (Shady Knoll Road), forming a loop with Route 70 and FR 535. Both paved and gravel roads make up this convenient loop byway covering 13 miles.
One of the highlights of this backcountry road is Smith Rapids, and a modern glue-lam Town lattice truss bridge. Named after its designer, Itheil Town, the 1820s design features its familiar diamond shaped truss pattern on the sidewalls. The West Trail, built for an odd mix of ATV's and equestrian riders, follows along the South Fork of the Flambeau River. Another byway point of interest is the one of a kind Round Lake logging dam.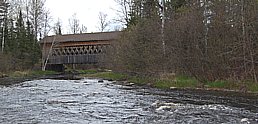 Built in 1878, the dam stored up water to boost the river level enough to carry logs downstream.
Although this scene captures the trees in early spring, this section of the national forest gets the most attention in the fall. Covering over a million and a half acres and eleven counties, the Chequamegon-Nicolet Forest puts on a real show of color when nature's reds and golds contrast with the forest evergreens.
Copyright © Benjamin Prepelka
All Rights Reserved