Scenic USA - Mississippi

Rosalie Mansion
---
---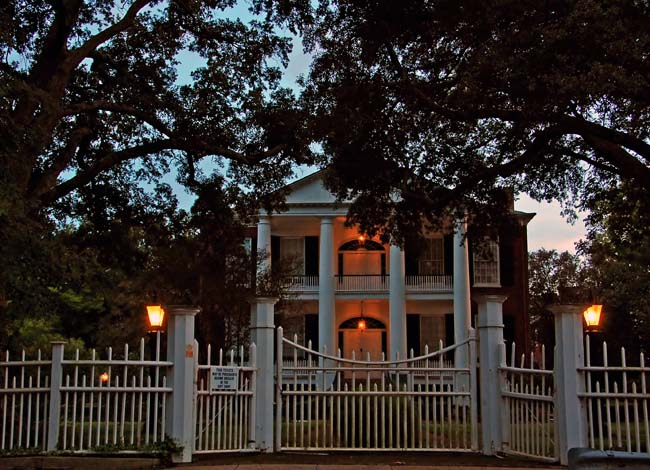 A strategic outpost on a bluff overlooking the Mississippi River, a fort at Natchez was established by the French in 1716. One of the oldest and most important trading posts on the lower Mississippi, Natchez went on to become the capital of the territory and also the state of Mississippi.
   Surrounded by the fertile lands of the Mississippi River Valley, Natchez became a gathering place for rich southern planters. Using slave labor, the floodplain was planted in vast fields of sugarcane and cotton. With easy access to the shipping port of Natchez, the town prospered and displayed its wealth in huge estates and stately mansions.
   Peter Little arrived in Natchez in 1798 at a tender age of 17. By age 25, Peter Little had become a successful cotton and lumber broker. He married an orphaned child of 14 and sent her to be schooled in Baltimore.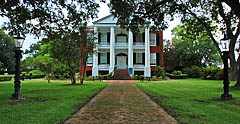 Eliza returned to Natchez a very educated and sophisticated lady. In 1820, Little purchased land on the Natchez bluff that once housed Fort Rosalie. There he built a magnificent Federal style mansion, retaining the Rosalie name.
   Today the two story mansion is open for tours seven days a week. Maintained and operated by the Daughters of the American Revolution, the Rosalie Mansion is decorated in period furnishings and surrounded by spacious grounds. Rosalie guests will learn of the intriguing period of Union occupation, a touching story that highlights the lives of Peter and Eliza Little and over a century of Rosalie life which includes the Little and the Wilson-Rumble families.

    Area Map
---
| | |
| --- | --- |
| Nearby Points of Interest | |
---
Copyright © 2012-17 Benjamin Prepelka
All Rights Reserved