Scenic USA - Maine
Scenic USA offers a collection of select photographs from a wide variety of attractions, points of interest, historic sites, state and
national parks found throughout the United States. Each photo feature is coupled with a brief explanation.
For further detailed information, links to other related sites are provided.
Boothbay Harbor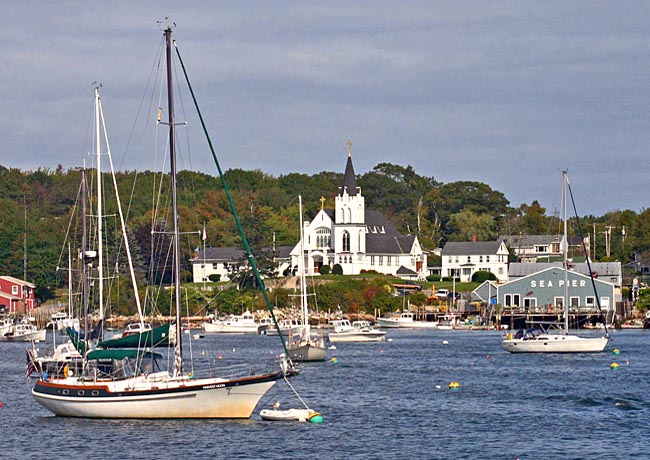 Cruising for whales, picturesque lighthouses and whole lobsters for under $20, make Boothbay Harbor, Maine, a must-see destination. A well-known Maine port of call, it's a haven for pleasure

boaters and, while there's an emphasis on catering to tourists, it has kept its flavor as an old-time fishing village. Once part of a larger area that included what is now Boothbay, Boothbay Harbor was separated and officially named in 1889.
The downtown shoreline is filled with marinas, restaurants and small shops that sell everything from the requisite tourist T-shirts to fine jewelry. A downtown landing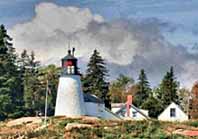 serves as a central hub, from which tour boats come and go, transporting passengers out to sea in the hopes of catching a glimpse of whales or puffins.
For lighthouse enthusiasts, almost a dozen beacons dot the Boothbay peninsula area. The Burnt Island Lighthouse, for instance, stands at the entrance to the village. The nearby lights, Cuckholds, Ram Island and Hendrick's Head, can be seen from land as well as from one of the many tour boats that depart from the downtown harbor. Not far away, to the north, is the scenic Pemaquid Point Lighthouse, one of the most photographed lights in the country.
Copyright ©2007 Benjamin Prepelka
All Rights Reserved