Scenic USA - Tennessee
Scenic USA offers a collection of select photographs from a wide variety of attractions, points of interest, historic sites, state parks and
national parks found throughout the United States. Each photo feature is coupled with a brief explanation.
For further detailed information, links to other related sites are provided.
Debord Falls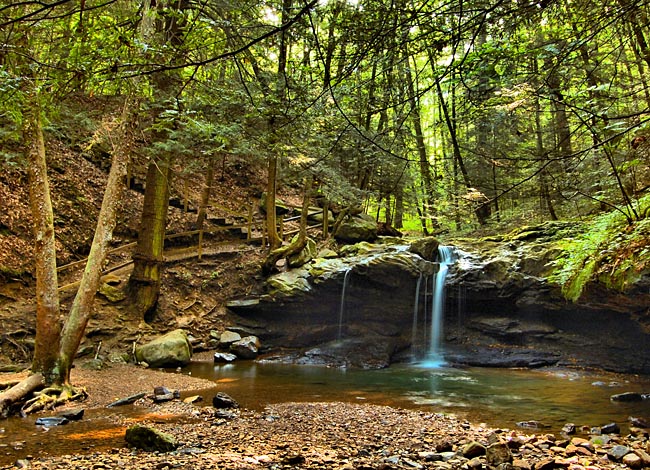 Here in Tennessee's Crab Orchard Mountains, Frozen Head State Natural Area encompasses over 24,000 acres of undisturbed forest and class 1 woodlands preserve. This backpacker's delight features a trail network with eight blazed trails that's woven throughout an unforgiving mountainous land. Over 80 miles of trails lead to waterfalls, rock shelters, and rugged mountaintops. Frozen Head Mountain, alluding to its snow-capped appearance in the winter, is the park's highest, one of 16 mountain peaks that top the preserve.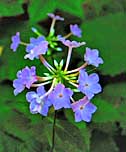 While the park is dedicated as wilderness and particularly noted for its hiking trails, a small section has been set aside with camping, picnicking, and playground facilities. Primitive campsites are spread throughout the Big Cove and Flat Fork Creek areas.
Pictured here is Debord Falls, found along Flat Fork Creek. This scenic creek-side scene hasn't yet seen the full morning light, shaded by Tennessee's rugged mountain terrain. A 15 minute walk follows the Flat Fork Creek Valley to the 12 foot falls. Here, the trail is shaded by hemlock, maple, tulip poplar, oak, and hickory trees, and also covered with a some of the state's richest collections of wildflowers. Emory Gap Falls, a 25 foot waterfall is found further up the trail.
Copyright ©2010 Benjamin Prepelka
All Rights Reserved