Scenic USA - Michigan
Scenic USA offers a collection of select photographs from a wide variety of attractions, points of interest, historic sites, state and
national parks found throughout the United States. Each photo feature is coupled with a brief explanation.
For further detailed information, links to other related sites are provided.
Colonial Michililmackinac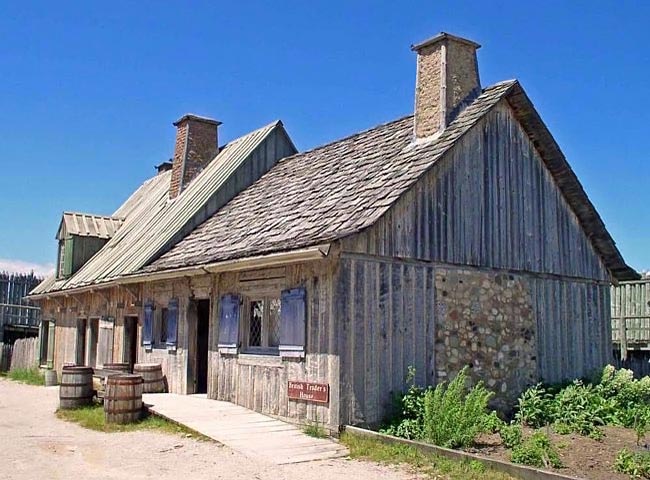 On the outskirts of Mackinaw City, Michigan, is Colonial Michililmackinac State Park. Michilimackinac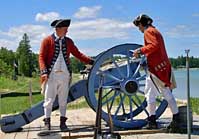 has been a state park since 1904, and the French restored fort, surrounded by a wooden palisade erected on the lines of the old fort wall was opened in 1933. Today, it's a National Historic Landmark.
Here, amid the 13 buildings are appropriately costumed interpreters, who lead walking tours dressed as soldiers, a fur trader, a priest and an apothecary, all demonstrating what life was like many years ago. At appointed times, soldiers fire their muskets on the parade ground, and canonballs are
fired across the Straits of Mackinac from an 18th century canon in the general direction of the Mackinac Bridge, better known as the Mighty Mac.
Native Indians are included here as well. Just outside the fort walls is an encampment, complete with wigwams, where interpreters wear traditional clothing and explain what it was like to live in a Waginogan (a domed or oval birchbark house) or Nasaogan (a triangular-shaped home, usually covered in bark). Also of interest here in summer is the archaeological dig; started in 1959, it's the longest-running dig in North America.
Copyright ©2007 Benjamin Prepelka
All Rights Reserved