Scenic USA - California

Ronald Reagan Memorial
---
---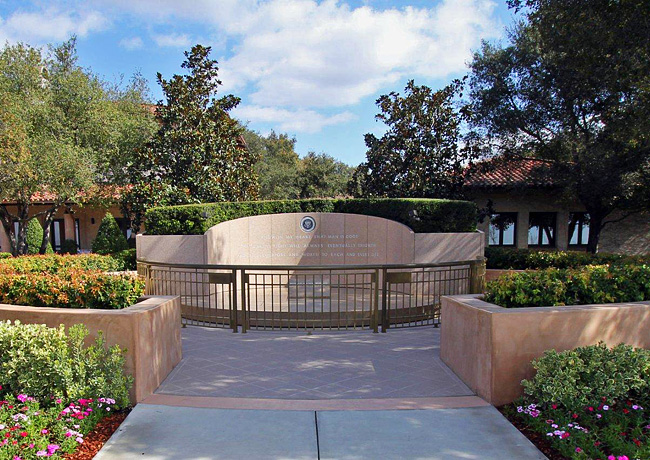 With a sucessful campaign centered runaway inflation, a 1973 gasoline shortage and the unresolved Iranian Hostage Crisis,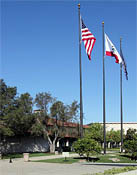 Ronald Reagan became America's 40th president with 489 out of 538 electoral votes. Economic policies, known as Reaganomics, reduced inflation, increased employment, cut taxes by 25 percent and improved the country's confidence. Forging a relationship with Soviet leader Mikhail Gorbachev, Reagan is often credited for the fall of the Iron Curtain.
The Ronald Reagan Presidential Foundation and Library in Simi Valley on 40 Presidential Drive is a tribute to this two term president.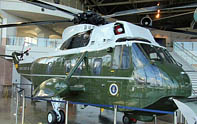 Presidential Libraries offer thousands of artifacts to introduce their visitors to the people, places and events that shaped America's history. Administered by the National Archives and Records Administration, the Reagan Presidential Library and Museum sits perched on a hilltop overlooking the Tierra Rejada Valley. Often called The Great Communicator, the Reagan Library and Museum includes 50 million pages of presidential documents, 1.6 million photographs and a half million feet of motion picture film. A 90,000 square foot hanger houses President Reagan's Air Force One, Reagan's 1984 presidential parade limousine, Marine One - a Sikorsky VH-3 Sea King helicopter and a Reagan favorite, the original O'Farrell's pub from Ballyporeen, Ireland.
Here in southern California,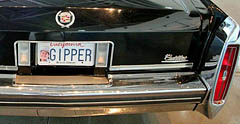 just north of Los Angeles, the library is also Ronald Wilson Reaganís final resting place. From June 7th to the 9th, over 100,000 visitors came to the Simi Valley to pay their final respects. After a 36 hour viewing at the Capitol Building Rotunda and funeral service at the Washington National Cathedral, Reagan was returned to his beloved Golden State. Set off by a headstone of Georgian gray granite, Reagan's body was laid to rest in an underground crypt on June 12, 2004. Former first lady Nancy Reagan died on 6 March, 2016, at the age 94 at her home in the Bel Air suburb of Los Angeles. As the couple could hardly bear to be apart, Nancy was buried beside her husband.

Area Map
---
| | |
| --- | --- |
| Nearby Points of Interest | |
---
Copyright © 2012-16 Benjamin Prepelka
All Rights Reserved