Scenic USA - Maryland

Jerusalem Mill
---
---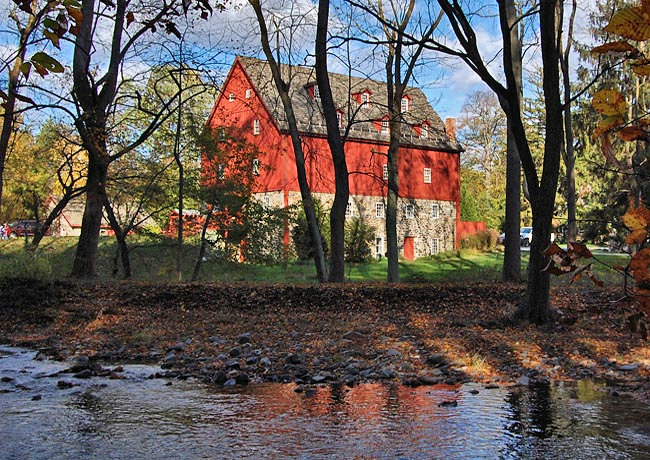 Established in 1772 by Quaker David Lee on an original tract of land patented in 1687, Jerusalem Village is one of the oldest, most complete mill villages in Maryland.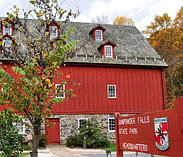 Located on the Gunpowder River (Little Gunpowder Falls) and surrounded by the Gunpowder Falls State Park, Jerusalem Village is a remarkable story of how a passionate group who call themselves Friends of Jerusalem Mill (FOJM) saved this historic village.
   Formed in 1985, the optimistic group set their sites on restoring all the buildings of Jerusalem Mill Village. Fallen into a severe state of disrepair, the village of nearly a dozen main buildings offered the Friends many a challenge. Recognized by the Preserve America Stewards Program, the FOJM have achieved great results preserving the grist mill, gun factory, blacksmith shop, general store and springhouse.
   The mill, seen in this picture, was one of a series of mills spread out along the Gunpowder River.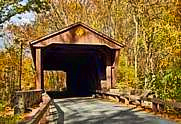 Built in 1772, the mill was a product of a partnership between Quaker Millwright Isaiah Linton and David Lee. Agreeing the split the profits, the mill village expanded with a sawmill, blacksmith shop, gun shop and eventually a bridge. Built around 1770, the two story gun factory made black walnut gunstocks and assembled muskets for the Maryland State Militia. The blacksmith shop (inset) began to show up on a Jerusalem Plat book in 1860 as the B shop. Blacksmith services were essential to a village such as Jerusalem. The mill doubles as a visitor center and is the best site to get acquainted with the village and the park's hiking opportunites.

    Area Map
---
| | |
| --- | --- |
| Additional Points of Interest | Scenic USA Prints from Fine Art America |
---
Copyright © 2012-16 Benjamin Prepelka
All Rights Reserved