Scenic USA - Florida

Egmont Key
---
---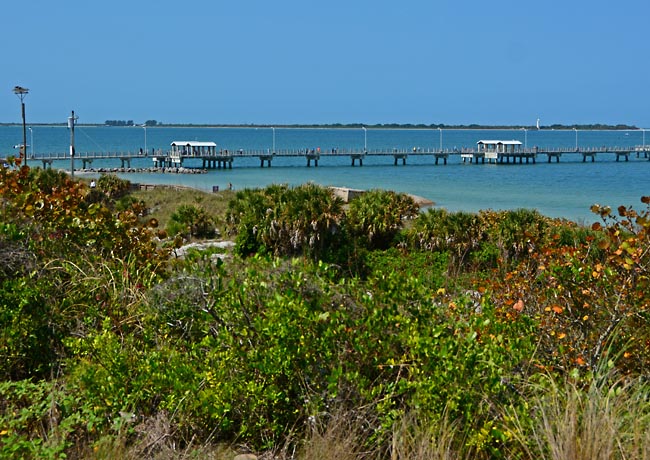 The written history of Egmont Key centers on its ideal location as it overlooks the entrance of Tampa Bay.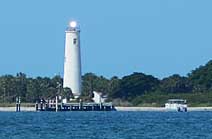 The key was recognized as a natural position for a lighthouse as early as 1833, guiding ships around sandbars as they made their way in bay area ports. Egmont Key was named for the second Earl of Egmont, indicating the area was once under British control. The island's original lighthouse was certified in April, 1848, and by September the key was swept by a powerful hurricane, testing the lighthouse foundation. The tower survived, but the light-keeper quickly turned in his resignation. Several more bouts of severe weather prompted a replacement lighthouse in 1857.
   Today, the Florida Park Service shares management duties of the island with the U.S. Fish and Wildlife Service.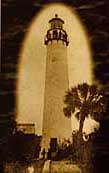 The key is also designated as a national wildlife refuge, accessible only by private boat. During the Spanish American War, Fort Dade was constructed on the key and remained a small city until 1923 when it was decommissioned. Remnants of the fort and a variety of other structures paved the way for a listing in the National Register of Historical Places. The island can be a personal refuge as well, where visitors may enjoy pristine beaches, swimming, fishing, bird watching, and picnicking. The Egmont Key Lighthouse is another interesting historic feature on the island. The Fresnel lens and lantern room were removed in 1944, replaced with a modern rotating beacon. Egmont Key Lighthouse was the last remaining staffed lighthouse in Florida, completing a series of cost cutting measures. Lighthouse volunteers keep their hopes to have the light restored to it original appearance, a time when the traditional lantern room was intact.

    Area Map
---
| | |
| --- | --- |
| Additional Area Attractions | |
---
Copyright © 2007-2017 Benjamin Prepelka
All Rights Reserved