Scenic USA - New Mexico

Oldest House in the United States
---
---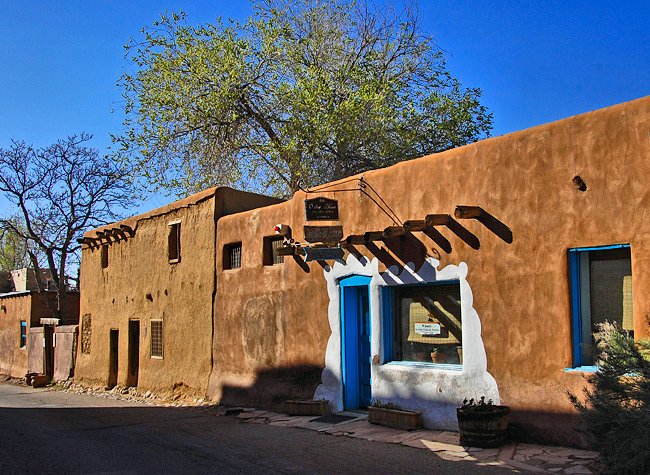 The first official European Colony in America was established at the confluence of the Rio Grande and Rio Chama rivers in 1598, two decades before the Pilgrims arrived at Plymouth on the eastern coast.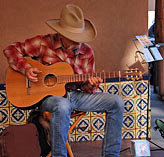 By 1607, Governor Pedro de Peralta moved southward to set-up the city of Santa Fe, the oldest capital in the United States.
You don't have to be a history buff to enjoy New Mexico's Santa Fe. Here, where art and culture are so much intertwined, visitors will enjoy a blend of art galleries, trendy shops, and local restaurants, all surrounded by some of the oldest architecture in the country.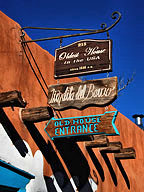 One of the pleasures in the historic district is strolling through the streets, enjoying the historic landmarks, street entertainment, art galleries and museums. With more than 250 galleries spaced throughout the city, visitors soon realize that art is a way of life in the old city.
In the central part of the Historic District you'll find the Palace of the Governors marking the northern end of the Central Plaza. Looking to the east you'll easily spot the towers of the Cathedral Basilica of St. Francis Assisi.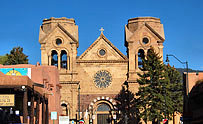 Nearby, the area around East de Vargas and College streets is known as the Barrio de Analco Historic District. Thought to be one of the oldest continuously inhabited avenues in the United States, most homes here are private residences. On 215 de Vargas you'll find a craft shop, one that boasts to be the oldest house in the United States. Among some of the last poured-mud adobe homes, the dwelling is thought to be at least 366 years old!

Map
---
Nearby Points of Interest
---
Copyright © 2012-16 Benjamin Prepelka
All Rights Reserved