Scenic USA - Arkansas

Governor's Mansion
---
---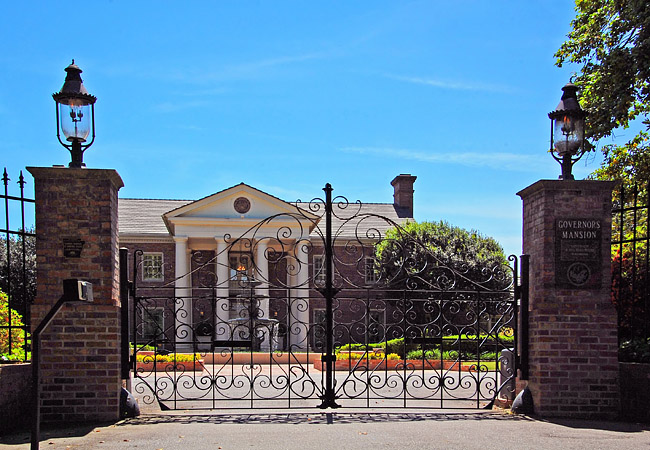 Acquired with the Louisiana Purchase of 1803, Arkansas went on to become a territory in 1819. Including much of present day Oklahoma, public land went on sale in 1822. Prospering with a plantation economy based on slave labor and cotton, Arkansas acquired statehood in 1836. After the Civil War, the Arkansas economy was devastated and never rebounded until the mid 1900s.
   With an economic upturn on the horizon, the Arkansas Federation of Women's Clubs began a campaign to create the state leader a suitable dwelling. Although the first attempt in 1945 failed, the persistent Mrs. Agnes Bass Shinn succeeded in 1947.
   Built on eight acres in the Quapaw Quarter of Little Rock, the three story home followed a modified Georgian-Colonial design.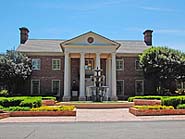 Bricks used in the construction were salvaged from an old school on the property. Led by architects Ginocchio and Cromwell, the mansion, atrium and grand hall covered 30,000 square feet. The mansion has been home for eleven Arkansas governors, with President Bill Clinton being the most famous.
   Mansion tours, set up a day in advance are scheduled Tuesday and Thursday, and include visits to all the public rooms. The mansion's fine furnishing, works of art and symbolic pieces, plus its exterior gardens and grounds make this tour an extra special stop in Little Rock.

     Area Map
---
| | |
| --- | --- |
| Additional Points of Interest | Scenic USA Prints from Fine Art America |
---
Copyright © 2013-16 Benjamin Prepelka
All Rights Reserved