Scenic USA - Wisconsin

Loon Lake
---
---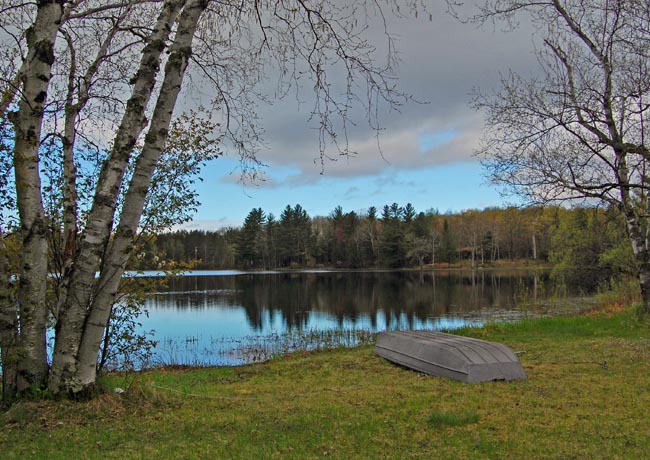 Here in Wisconsin, along the southern boundary of Lake Superior,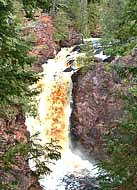 Copper Falls State Park covers a land that's mixed with ancient lava flows, and sedimentary rock deposits from an inland sea. Carved up by the Bad River and Tyler's Fork, you have all the ingredients for a wild and scenic parkland. Set up by a series of waterfalls, cascades and dramatic gorges, the Copper Falls State Park features one of Wisconsin's most spectacular settings.
Although the first copper prospectors arrived in the 1840s and lingered until the end of the century, none of the mines yielded any hints of a large vein. Although the park is named after the Ruggles Mine Company's activities, the Bad River gets its coppery color from a natural dye of tree tannins, leaching in the groundwater from tamarack and white cedar trees.
Nature trails, observation points and waterfall trails were all set up during the park's construction in the 1930s.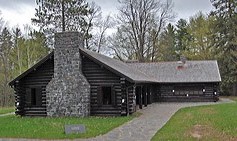 The legacy of the Civilian Conservation Corps is still evident today, with its log fence rails and footbridges, rustic concession stand and miles of footpaths.
As you hurry toward the admissions office, eager to catch the first glimpses of the Copper Falls, off to the left you may notice Loon Lake. Limited to electric motors, Loon Lake appears as a quiet little fishing lake. But in the summer, the lake-side swimming area is a busy little place, filled with a raucous, fun-loving crowd of beach-goers.

Area Map
---
| | |
| --- | --- |
| Nearby Points of Interest | |
---
Copyright © 2010-16 Benjamin Prepelka
All Rights Reserved