Scenic USA - Illinois
Each day Scenic USA presents a new and exciting photo feature from somewhere in the United States. Chosen from a wide variety
of historic sites, city scenes, backcountry byways, points of interest and America's best parklands, this site offers the viewer hundreds
of unique travel destinations and vacation ideas. Each feature is coupled with a brief explanation. For further detailed information, links
to other related sites are provided, but are never to be considered an endorsement.
McDonald's Museum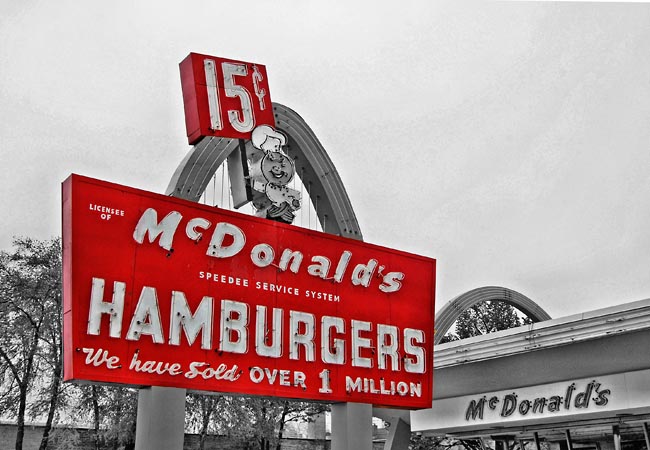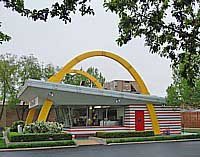 Applying a fresh American concept, the McDonald brothers, Richard and Maurice, furthered the fast food idea in their small chain of restaurants in San Bernardino in the early 1940s. The original mascot, a man with a hamburger shaped head and topped with a chef's hat, announced their idea of the Speedee Service System. Pedaling milkshake machines, then salesman Ray Kroc happened to find the golden arches and the McDonald brothers in San Bernardino, California. It didn't take long before Kroc returned to Des Plaines to set up his first franchised McDonalds restaurant.
Although the McDonald brothers and Ray Kroc held vast differing opinions on aggressive business practices, the McDonald's name survived. Today, McDonald's are one of the world's most familiar fast-food restaurants. With sales well over 20 billion, the chain is spread throughout the world with 31,000 restaurants, serving 58 million customers each day.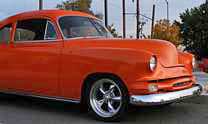 Although the original Des Plaines restaurant is gone, this replica museum was built to the old blueprints. The McDonald's Museum features a familiar red and white tiled exterior and an original shaped pair of golden arches. The original Speedee sign still advertises a fifteen cent hamburger. The Illinois museum is open from Memorial Day to Labor Day and admission is free. Antique cars, found in the parking lot, add a little more zest to the McDonald's Number 1 Store Museum.
Copyright © 2011 Benjamin Prepelka
All Rights Reserved