Scenic USA - New Mexico

Albuquerque Balloon Fiesta
---
---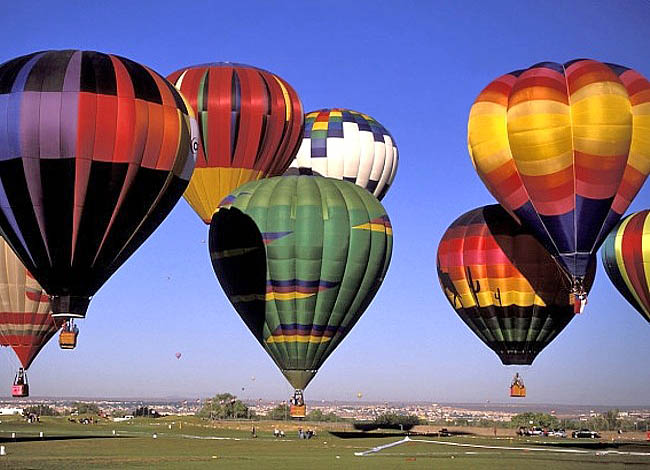 Since the first gathering of 13 hot-air balloons at the Coronado Center parking lot in 1972, the Albuquerque International Balloon Fiesta
has become the largest get-together of balloonists and spectators in the world.
   Beginning the first weekend in October and lasting for nine days, the New Mexico skies are filled with over 600 hot air balloons, painting the sky with every color of the rainbow. Pilots from the majority of American states and over two dozen countries from around the globe join in this colorful hot air balloon extravaganza.
   A special event, called the Dawn Patrol, takes to the skies before sun-up, giving the first indications of wind direction and air currents.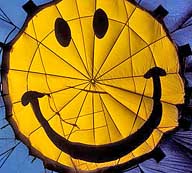 The Special Shapes Rodeo, one of the most popular events, veers from a standard hot air balloon to ones with unique shapes and sizes, varying from cows to bumble bees. In the evening, the Glowdeo takes advantage of the light from propane burners, showing off static displays as a nighttime concert or lightshow display.
   The Flight of Mass Ascension launches a balloonist from each nation, accompanied with their national anthem and a lot of flag waving. The Albuquerque Balloon Festival has turned into a major showcase of hot air balloons, as well as an exhibition of New Mexico's history and culture, attracting more than 750,000 spectators from all around the globe.

    Area Map
---
| | |
| --- | --- |
| Nearby Points of Interest | |
---
Copyright © 2009-16 Benjamin Prepelka
All Rights Reserved