Scenic USA - Colorado
Scenic USA offers a collection of select photographs from a wide variety of attractions, points of interest, historic sites, state and
national parks found throughout the United States. Each photo feature is coupled with a brief explanation.
For further detailed information, links to other related sites are provided.
Phantom Canyon Road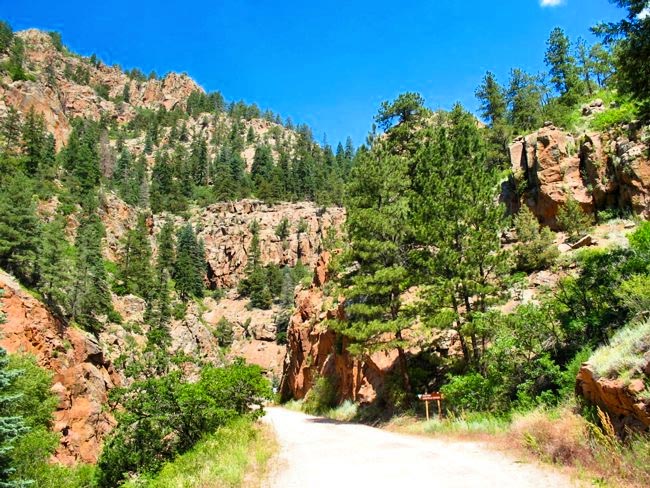 The Bureau of Land Management's Gold Belt Tour traces the routes of Colorado's richest gold fields. Over 500 mines once operated in the Cripple Creek and Victor area. At the Cresson Mine, gold crystals covered a chamber wall; so rich a vein armed guards were required.
Pictured here is a scene along Phantom Road, part of the 122 mile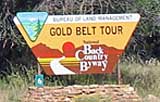 back-country byway. The gravel road follows the old F&CC railway, where trains hauled in coal and supplies and returned precious gold ore to the smelters in Florence.
The day long byway trip follows the narrow and winding Shelf and Phantom Canyon roads. Stops include the historic districts of Victor and Cripple Creek, where their restored buildings take on a look of gold rush days. These authentic National Historic Landmarks offer a look into the wild days of the past. The tour also takes in the world's highest suspension bridge, stretching over the 1053 foot deep Royal Gorge. Other stops along the Gold Belt Tour include the Pioneer Museum in Florence and the largest town in the area, Cañon City.
Copyright © 2008 Benjamin Prepelka
All Rights Reserved