Scenic USA - Alaska
Scenic USA offers a collection of select photographs from a wide variety of attractions, points of interest, historic sites, state and
national parks found throughout the United States. Each photo feature is coupled with a brief explanation.
For further detailed information, links to other related sites are provided.
Chichagof Island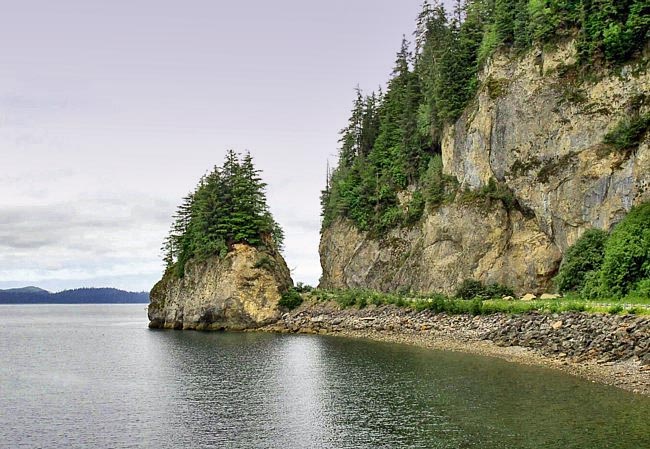 Chichagof Island, named after Russian Admiral Vasili Chichagov, is located just off the coast of Juneau in the Alaskan panhandle. The town of Hoonah (village by the cliff), lies in the northeast corner of Chichagof Island, with a resident population of 900. Native Tlingits enjoy rich fishing grounds along the Icy Point Strait area. A local cannery, in operation since the early 1900s, provides employment.
Pictured here is a coastal road leading to Hoonah. Larger cannery trucks quickly made it mandatory to convert the tunnel into a passage. Summer fun for these locals includes a rope swing on the cliff face. Here they glide out over the water, then jump off into Glacier Bay. Swimming here is just a quick dip.
Copyright ©2006 Benjamin Prepelka
All Rights Reserved