Scenic USA - Kentucky
Each day this site offers a select photograph from around the United States, coupled with a brief explanation.
For further information, links to other sites are provided.
Yesterday's Feature - a convenient link to the previous day's feature.
Land Between the Lakes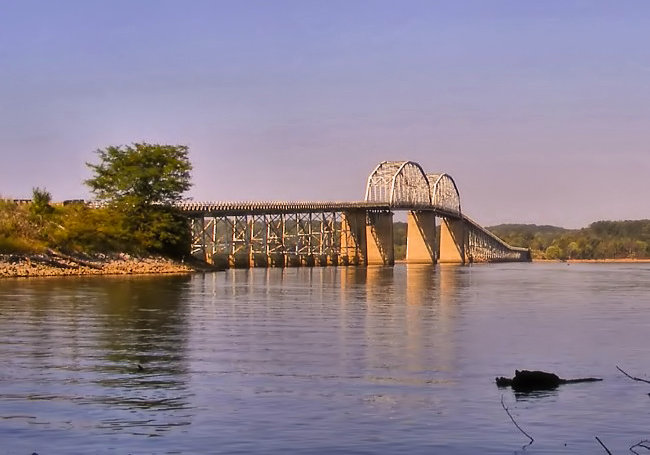 Becoming further isolated from the mainland when the Army Corps of Engineers impounded the Cumberland River, today's Land Between the Lakes NRA (National Recreation Area) is a 170,000 acre peninsular forest, packed with wildlife, 300 miles of shoreline and offering tons of outdoor fun. Surrounded by Lake Barkley and Kentucky Lake, the Land Between the Lakes is 90 percent forested. Its small percentage of grassland supports a reintroduced herd of buffalo and elk. Hoping to recreate a small section of land as it once was 200 years ago, controlled burns over the years have re-established prairie grasses. Big bluestem, Indian grass, and switch grass, reaching eight feet high by September, help support a wide variety of wildlife. Snakes, hawks, songbirds, turkey and deer all share this ever changing prairie.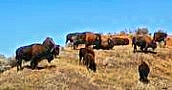 Pictured here is the 1932 Henry R. Lawrence Memorial Bridge, part of the major east-west highway that runs through the park. The other main route, known as The Trace, runs in a north-south direction through most of the park. At the crossroads, visitors may obtain information and maps at the Golden Pond Visitors Center. The Elk and Bison Prairie Loop is just to the southwest. Southward along The Trace and passing the Kentucky-Tennessee border, visitors can step back to the mid 19th century at the Homeplace Living History Farm. Here, costumed interpreters have a great time telling all about 1850s farming and country living.
Copyright ©2011 Benjamin Prepelka
All Rights Reserved