Scenic USA - Ohio
Scenic USA offers a collection of select photographs from a wide variety of attractions, points of interest, historic sites, state parks and
national parks found throughout the United States. Each photo feature is coupled with a brief explanation.
For further detailed information, links to other related sites are provided.
Zoar Village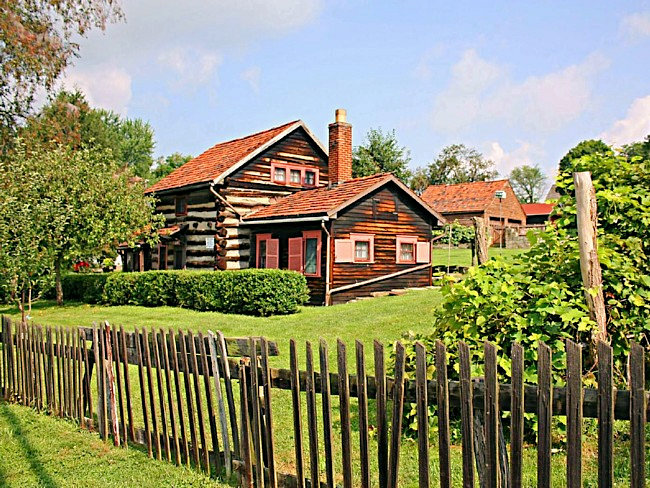 The story of historic Zoar Village echoes a recurring theme in America's early history, an era when Europeans felt it necessary to flee the continent. The Zoarites looked to the New World as a safe haven once separated from the official German Church. Unwilling to conform to Lutheran practices, the Zoarites experienced loss of property as well as imprisonment.
Joseph Bimeler, the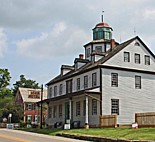 Zoarite leader, led a group of 200 across the Atlantic to Ohio. Here they began to establish the Village of Zoar in 1817. Sometimes called mystics, socialists and communists, the community's property was held by the Society of Separatists of Zoar.
Pictured here is the Bimeler cabin, one of the first structures raised in the village. Today visitors are able to tour ten of Zoar's restored buildings, staffed with interpreters and furnished with period items. During the Zoar Village Harvest Festival and Christmas in Zoar, the village takes on a magical old world atmosphere. A popular tourist destination, The Zoar Village State Memorial offers seasonal tours from April through October.
Copyright ©2010 Benjamin Prepelka
All Rights Reserved