Scenic USA - Texas

The Square House Museum
---
---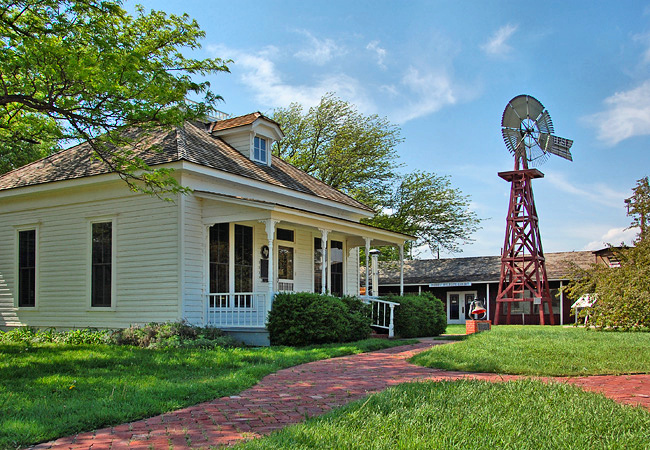 Cowboys, cattle and wide-open plains pretty much describe the Texas panhandle. And here in Carson County, in the center of the Texas panhandle,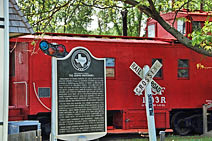 its dry, but the soil is a rich dark clay and loam. With this perfect mixture for growing grain and native grasses, ranchers first appeared in the early 1800s. Newly formed large ranches and farms tested the spirit of these new Texans, always a self-reliant breed.
   By the 1880s the railroads reached Carson County, and Panhandle became the county's first city. Even though the rail-line aided growth, water had to be hauled in by rail. As late as 1900, the population hadn't reached 500. Within the next decade the discovery of a huge aquifer beneath the surface brought on a modern agriculture economy.
In anticipation of the railroad's arrival, the Niedringhaus Brothers of Saint Louis brought in lumber from Dodge City, completing several N-N Ranch homes in the mid 1880s.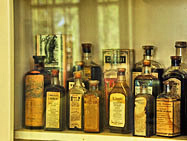 By 1887 a railroad official occupied the first home, one of a long line of distinguished Panhandle residents to live in the Square House.
   The Square House, a 24'x 24' stick colonial, creates the centerpiece for today's Panhandle museum. After a thorough restoration, the museum opened in 1967. The house went on to received both the Recorded Texas Historical Landmark and National Register of Historic Places designations. The museum is now a complex of 16 buildings, with additions of the Opal Weatherly Purvines Annex, the Pioneer Dugout and the Santa Fe Caboose. Here, a collection of 21,000 artifacts highlight the late 19th and early 20th centuries of Texan pioneer life.

    Area Map
---
| | |
| --- | --- |
| Nearby Points of Interest | |
---
Copyright © 2012-17 Benjamin Prepelka
All Rights Reserved