Scenic USA - Georgia

The General
---
---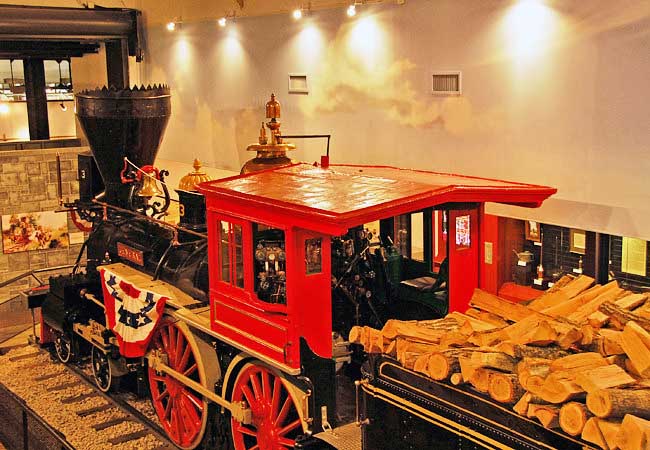 A remarkable chapter of the Civil War unfolded on April 12, 1862, when a bold plan was put in motion at Big Shanty, Georgia. While the passengers and crew enjoyed breakfast at the Lacy Hotel, a band of Union spies boarded a Confederate locomotive, The General, and headed for Chattanooga.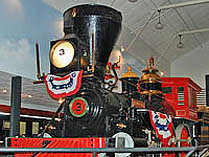 James J. Andrews and his raiders planned to wreak as much havoc as possible to the Western and Atlantic Railroad, cutting telegraph wires and pulling up rail tracks. When southern conductor William A. Fuller saw the train's mysterious departure, he and two others hopped on a handcar in pursuit. Commandeering a locomotive in Kingston, Fuller's pursuit became known as the Great Locomotive Chase.
Here in Kennesaw, Georgia, visitors to the Southern Museum of Civil War and Locomotive History will enjoy reliving the chase, the vintage locomotive, plus an in-depth collection of Civil War exhibits. The General (Number 3) was built by the Rogers Locomotive Works in 1855 for the Western & Atlantic Railroad. The 50,300 pounds General was initially a wood-burning steam locomotive, later converted to coal. In the early 1890s the General was restored for an exhibition at the World's Columbian Exposition in Chicago. Following a long custody battle, a Supreme Court ruling returned the engine to Georgia, now the museum's centerpiece. The museum also provides an in-depth look at the raid, the 86 mile chase, and information about all 22 raiders.
Formally known as the Big Shanty Museum, visitors may start with a short movie telling of America's Favorite Locomotive and a fascinating look at the Great Locomotive Chase. Americans were first introduced to the chase in a short feature film starring Buster Keaton.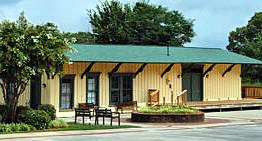 Of the 22 raiders, Andrews and seven others were hanged, and the rest either escaped or were involved in a prisoner exchange. Honoring this daring raid, 19 of the men were awarded the Congressional Medal of Honor.
After the years had taken their toll, the city of Kennesaw and the Kennesaw Historic Preservation Society completed a five month project refurbishing the 1908 Kennesaw Depot. Completed in 2001, the depot houses exhibits, story boards, artifacts and photographs of community history. The historic depot is a wonderful compliment to the Southern Museum of Civil War and Locomotive History.

Area Map
---
| | |
| --- | --- |
| Additional Points of Interest | |
---
Copyright © 2012-15 Benjamin Prepelka
All Rights Reserved