Scenic USA - Mississippi

Blues Trail Legend - Robert Johnson
---
---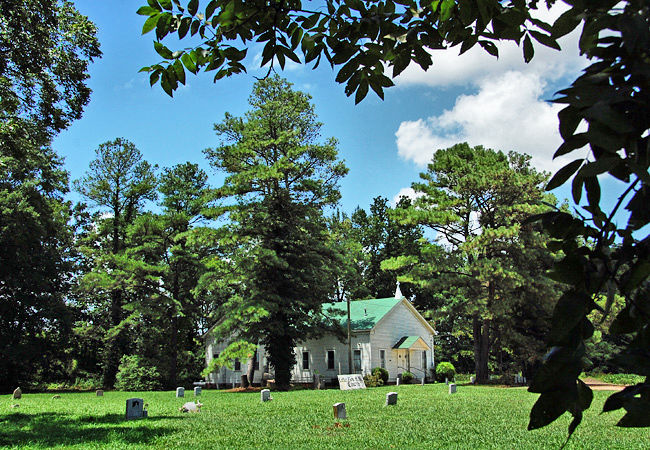 Although he recorded only 29 songs in two sessions between 1936 and 1937, Robert Johnson is one of the most celebrated and legendary figures in Delta Blues history.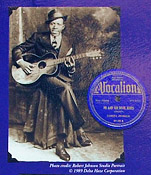 Brought back into popularity by Elmore James, the Rolling Stones, Led Zeppelin and Eric Clapton, Robert Johnson is celebrated throughout Clarksdale and honored at his gravesite in Greenwood.
During Johnson's late teens, his fascination with the guitar led him to various jam sessions with Son House, Willie Brown and Isaiah "Ike" Zimmerman. Some believe, because of his remarkable improvement in his guitar playing skills, that Johnson met the devil at the crossroads of Mississippi's routes 49 and 61. Here, Johnson exchanged his soul for the incredible skills that would make him famous. His fateful meeting at The Crossroads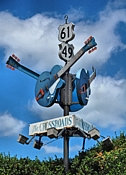 is an enduring theme in blues music, perpetuated by Johnson's classics, Hell Hound on my Trail, Me and the Devil Blues and Cross Road Blues.
Robert Johnsonís death certificate, indicating his gravesite as only the Zion Church, left open the actual location of his burial grounds. Putting an end to disagreements with other gravesite claims, Rose Eskridge provided an eyewitness account that her husband Tom had dug the grave at the Little Zion Church (pictured here) in Greenwood, Mississippi. Dying at age 27, Johnson may have dispelled any rumors about his deal with the devil by his 11th hour handwritten note, now inscribed on his tombstone - Jesus of Nazareth King of Jerusalem. I know that my Redeemer Liveth and he will call me from the grave.
Cross Road Blues

I went to the crossroad fell down on my knees
I went to the crossroad fell down on my knees
Asked the Lord above "Have mercy, now save poor Bob, if you please"
Standin' at the crossroad I tried to flag a ride
Standin' at the crossroad I tried to flag a ride
Didn't nobody seem to know me everybody pass me by
Mmm, the sun goin' down, boy dark gon' catch me here
oooo ooee eeee, dark gon' catch me here ...

Robert Johnson
Area Map
---
| | |
| --- | --- |
| Additional Points of Interest | |
---
Copyright © 2012-15 Benjamin Prepelka
All Rights Reserved