Scenic USA - Alaska
Scenic USA offers a collection of select photographs from a wide variety of attractions, points of interest, historic sites, state and
national parks found throughout the United States. Each photo feature is coupled with a brief explanation.
For further detailed information, links to other related sites are provided.
Point Woronzof Aurora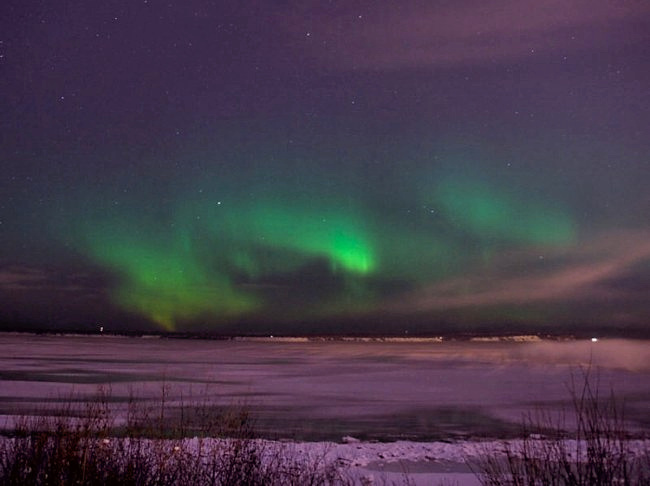 For city folks in the lower 48, it's hard to imagine their city park a home for these furry residents; the fox, lynx and moose. Even harder to fathom is being entertained by this wild light show, the spooky aurora borealis, seen here from Point Woronzof.
Point Woronzof Park, often called The Neverlands and Seven Hills Ski Park, is located just to the north of the Ted Stevens Anchorage International Airport. This point of land extends into the Gompertz Channel, part of Alaska's Knik Arm of Cook Inlet. Taking in almost 200 acres, the park seems to be the place to watch submarine races, plus the arrivals and departures from the Anchorage airport.
Rarely seen in the south, the Northern Lights terrified humans for thousands of years. Theories and myths were finally put to rest in the 20th century, when scientists began to unravel the mysteries behind the Northern Lights. The University of Alaska continues to conduct research into this phenomenon. Sparked by increases in solar activity, the intensity of each aurora varies from night to night. The auroras show their best in the spring and fall, producing spectacular light shows.
Copyright ©2006-2009 Benjamin Prepelka
All Rights Reserved