Scenic USA - California

Yosemite Chapel
---
---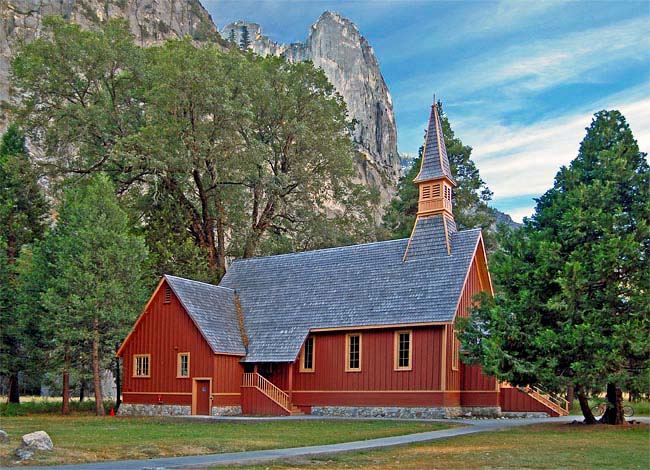 Photo by Ben Prepelka
Inset photos courtesy NPS
Without a doubt, Yosemite National Park visitors are attracted by some of the grandest scenery in America, including some of the highest waterfalls and largest rock monoliths in the world.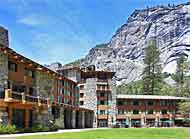 What may catch park visitors by surprise is the large amount of historic structures in Yosemite Valley, each with their own unique story. More than 30 individual properties are listed on the National Register, including the Tioga Pass Entrance Station, the luxurious Ahwahnee Hotel, the Wawona Covered Bridge and the oldest structure in park, Yosemite Chapel.
Built in Yosemite Valley over 135 years ago, the chapel followed a New England style design. Large enough seat 250 people, the original 26 by 50 footprint was eventually enlarged with a rear addition. Designer Charles Geddes opted to leave the inside wall studs and rafters exposed, adding to its rustic appearance. The interdenominational church has existed at the mercy of the Merced River for over a century. Most of the year the Merced flows peacefully through the valley. Prone to springtime flooding, a precautionary measure raised the chapel three feet on pilings in 1966.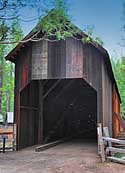 A record amount of water flooded the valley in 1997, testing the church's elevated foundation. After clean up and reconstruction, plaques were placed to commemorate the record floodwaters in the chapel.
John Muir, one of the most vocal proponents of a Yosemite park, spent a great deal of time in Yosemite Valley. Exploring the land throughout today's national park, Muir was a logical guest speaker at the inaugural service of Yosemite Chapel.
Guarding his words, Muir has been quoted as saying it was somewhat ironic to build a chapel in one of the greatest cathedrals in the world. Muir went on to say of Yosemite Valley, "It is by far the grandest of all the special temples of nature I was ever permitted to enter."


Yosemite Valley Map
---
| | |
| --- | --- |
| Additional Points of Interest | |
---
Copyright © 2012-15 Benjamin Prepelka
All Rights Reserved