Scenic USA - Missouri
Scenic USA offers a collection of select photographs from a wide variety of attractions, points of interest, historic sites, state parks and
national parks found throughout the United States. Each photo feature is coupled with a brief explanation.
For further detailed information, links to other related sites are provided.
The Mark Twain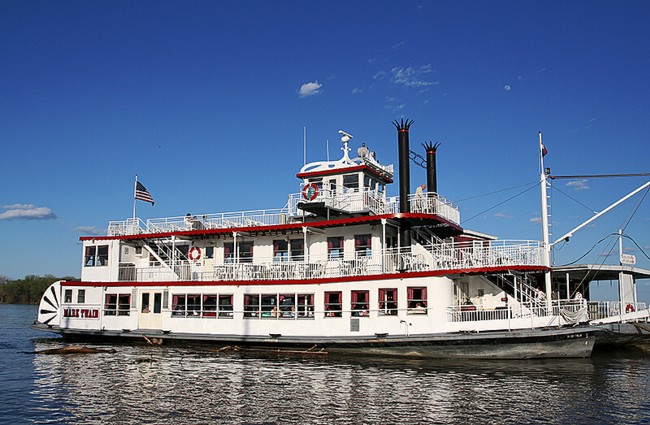 Growing up in the port town of Hannibal, Samuel Clemens quickly became captivated with the nearby Mississippi River. Best known by his pen name, Mark Twain, Clemens went on to fulfill a boyhood dream, taking a job as river boat pilot in the early 1860s. The Civil War sidelined Clemens as a pilot, so he moved westward. Although he briefly continued in newspaper reporting and mining, Clemens became best known as a humorist and author. His famous quotes, literary works and lectures brought him fame throughout the world.
While working as a journalist for the Virginia City Territorial Center Enterprise in 1862, Samuel Clemens began signing his name Mark Twain. His pseudonym, meaning two fathoms deep, lived on, following Clemens for the remainder of his life.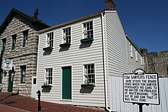 Today, the Mark Twain riverboat is a big part of the Hannibal experience. The Paddleboat Excursion Company offers authentic riverboat cruises, similar to steam-powered flat-bottom boats that Clemens was so fond of during the mid 19th century. Tour the same mighty Mississippi that set the backdrop for Clemens' adventures stories of Tom Sawyer and Huckleberry Finn.
Mark Twain's Hannibal, Missouri, home is now included on the National Register of Historic Places, found on 120 North Main Street. The museum gives visitor's a tour of Clemens' childhood home and the famous whitewashed fence of Tom Sawyer fame.
Copyright ©2010 Benjamin Prepelka
All Rights Reserved