Scenic USA - Florida
Scenic USA offers a collection of select photographs from a wide variety of attractions, points of interest, historic sites, state and
national parks found throughout the United States. Each photo feature is coupled with a brief explanation.
For further detailed information, links to other related sites are provided.
Ponce Inlet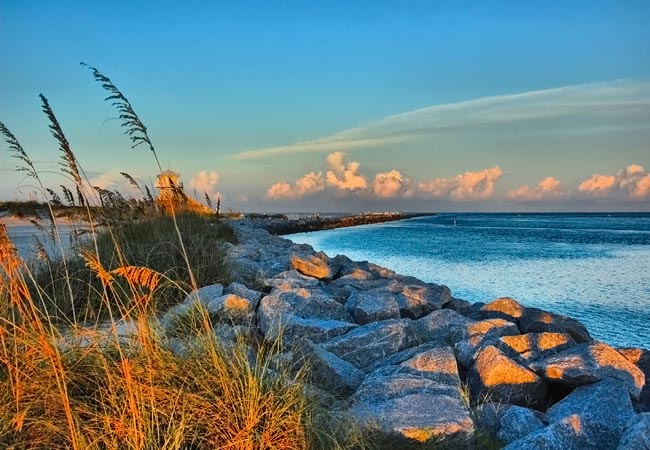 Today, this active section of the Halifax River is lined with marinas, seafood restaurants, charter boat slips and fine riverfront homes. The community of Ponce Inlet began as a small fishing village with a direct access to the Atlantic Ocean. In this tropical setting, the Ponce Inlet Lighthouse stretches up above the tree-line, one of the tallest beacons in the United States, only out done by the Cape Hatteras Lighthouse.
The town of Ponce Inlet is located at the end of a thin barrier that extends south from Daytona Beach. Ponce Inlet cannot be mentioned without bringing up its history and first European explorer, Juan Ponce de Leon. His expedition surveyed this Florida land in 1513 and entrusts the town with his name. The sun-filled land is cooled by ocean breezes and creates pleasant climate most of the year. Ponce has no motels or hotels, no through traffic and offers a chance to explore 180 years of history at the lighthouse and the beach at Lighthouse Point Park, creating a delightful area to live or visit.
Copyright ©2007 Benjamin Prepelka
All Rights Reserved