Scenic USA - West Virginia
Scenic USA offers a collection of select photographs from a wide variety of attractions, points of interest, historic sites, state and
national parks found throughout the United States. Each photo feature is coupled with a brief explanation.
For further detailed information, links to other related sites are provided.
Seneca Rocks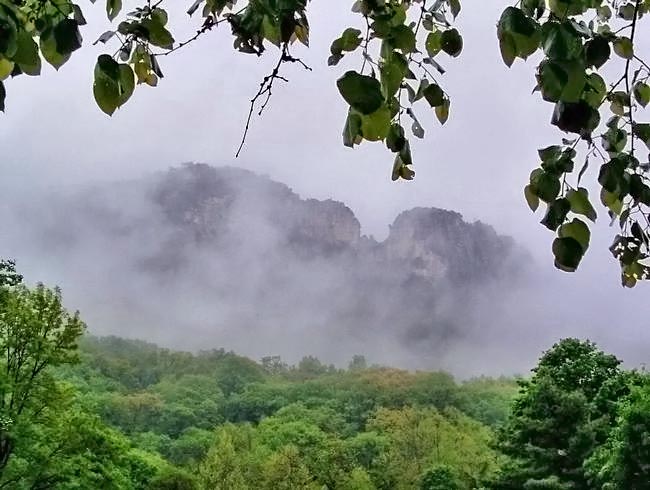 Seneca Rocks, cloaked in a late morning mist, is one of West Virginia's most prominent landmarks. This huge outcropping, a 900 foot razorback ridge, just begs to be climbed. Over 375 major routes to the top have been mapped, varying from easy (5.0) to the difficult (5.12). Between the north and south peaks, the large open notch once contained a large, isolated spire, known as the Gendarme. A climbers challenge, the spire had finally given way to gravity, part of the never-ending cycle of mountain evolution.
This Potomac Highlands formation, adjacent to Seneca Creek, is made up of a tough quartzite composition that has endured the harsh environment for millions of years. Thought to have been laid down in the Silurian Period, the grey Tuscarora sandstone has endured periods of upheaval and constant erosion. This popular rock mass is visible from West Virginia's Route 28, and from the Seneca Rocks Discovery Center nearby.
Copyright ©2008 Benjamin Prepelka
All Rights Reserved