Scenic USA - Georgia

Warwoman Dell
---
---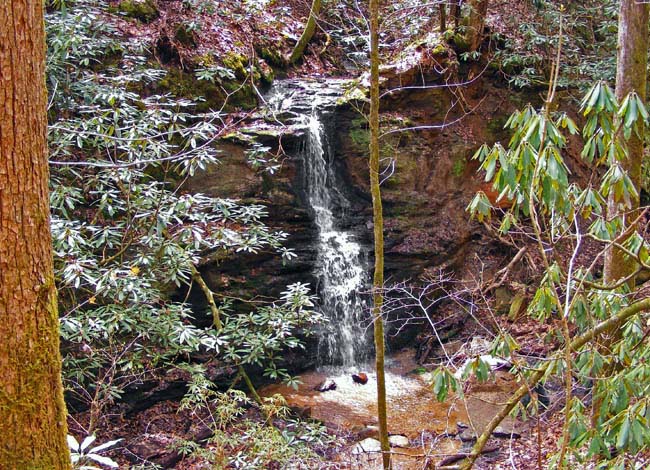 Warwoman Dell, a name from the Cherokee that is sure to grab your attention, is used for this day-use park in northeast Georgia. East of Clayton,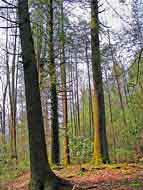 on Warwoman Road, this small park offers youngsters a rewarding hands-on nature experience. Extraordinary finds are as easy as overturning rocks in a streambed or walking a shady forest path. For the adults, the Dell can turn into an interesting Georgia history lesson, beginning with old time resident Nancy Ward.
Belonging to the Wolf clan, Nanye-hi (Nancy Ward) fought against the Creek Indians beside her husband. When her husband was killed, Nanye-hi rallied her fellow Cherokees and defeated the Creeks. For her bravery, the Wolf Clan chose her as Ghighau, or the Beloved Woman, a prestigious position. As a Cherokee dignitary (Warwoman), Ward had a council voice regarding decisions of war and peace. After marrying Bryant Ward, an English trader, Nancy Ward came to understand more about the white-man's ways and came to believe that the best way for the Cherokee Nation to survive was to make peace with the new settlers. Legend tells of Nancy Ward's trips to the Dell each spring to preside over Cherokee Tribal rituals.
To the east of Becky Branch, evidence of a railroad bed still exists, a reminder of failed efforts to establish a rail connection to northern Georgia. The Civilian Conservation Corps (CCC), Company 457, moved into the area in the 1930s.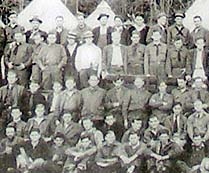 Nicknamed Roosevelt's Tree Army, the young men built shelters, trails, a fish hatchery, and righted the damage brought on by unchecked logging during the previous four decades.
A small waterfall adds a delightful water feature to the scenic hollow, where immense hemlocks tower over Becky Branch. Rhododendron and wildflowers litter the shady forest floor below and alongside the creek bed. A short loop trail is connected with the Bartram Trail, a multi-state National Recreation Trail named for America's first botanist. William Bartram joined his father during the mid 1700s to explore parts of present-day Florida, Georgia, South Carolina and North Carolina. Aside from botany, Bartram's writings described the culture of both the Cherokee and Creek Indians in an area before the United States came into existence.

Area Map
---
| | |
| --- | --- |
| Additional Points of Interest | |
---
Copyright © 2008-15 Benjamin Prepelka
All Rights Reserved