Scenic USA - Ohio
Scenic USA offers a collection of select photographs from a wide variety of attractions, points of interest, historic sites, state and
national parks found throughout the United States. Each photo feature is coupled with a brief explanation.
For further detailed information, links to other related sites are provided.
Cleveland Rocks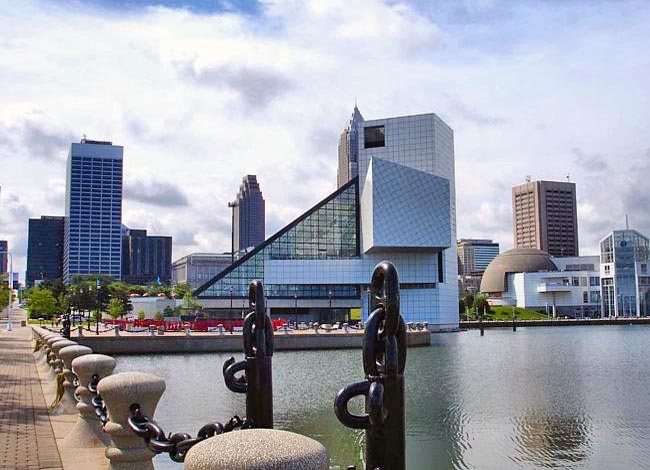 Cleveland sprouted up along the shoreline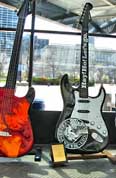 of Lake Erie, and dates back to 1814 when the town was incorporated. It's the Ohio city that gave birth to rock and roll, as the term rolled from Alan Freed's lips in the 1950s. What better place to house the Rock and Roll Hall of Fame and Museum?
This city scene shows architect I.M. Pei's design for The Hall, an angular, 150,000 square foot attraction, snuggled up to Lake Erie. The museum opened in 1995 and features rock and roll music greats, from Elvis Presley to Howlin' Wolf and non-performers, such as George Martin. Pete Townsend and Chuck Berry handled ground breaking ceremonies, with honorees, Yoko Ono and Little Richard, at the ribbon cutting. The Hall, a must-see for popular music lovers, has honored all types of performers, producers, a new addition, the sidemen and those known for early rock and roll influences. Yes, Cleveland has been rockin' for more than a half century!
Copyright ©2007 Benjamin Prepelka
All Rights Reserved