Scenic USA - California
Scenic USA offers a collection of select photographs from a wide variety of attractions, points of interest, historic sites, state and
national parks found throughout the United States. Each photo feature is coupled with a brief explanation.
For further detailed information, links to other related sites are provided.
Manchester State Beach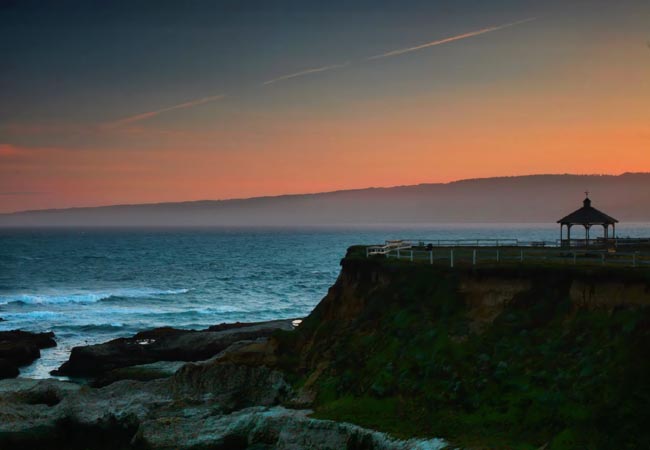 The Point Arena (Sand Point) coastline was first explored by the Spanish in 1543 and continued to fall under their influence. Area cities and landmarks remind Californians of their Spanish heritage and add a long list of interesting names throughout the state. Located nearly 100 miles north of San Francisco, the Mendocino County shoreline falls under the protection of California Bureau of Land Management. A California initiative proposes further safe-guards for these Stornetta Public Lands. Two miles of coastal land surround the Garcia River, making a haven for raptors, migratory birds and shorebirds. The 24 square mile area is also home for the endangered Point Arena mountain beaver.
This enchanting sea-side view takes in the Point Arena area along the Manchester State Beach. The park is noted for a wide variety of coastal wildflowers and its curved beach line, which forms a catch basin for a large collection of driftwood. The beach is separated by bluffs and dunes, offering campers protection from an ever-present sea breeze. The dunes area also creates an unusual hiking loop that passes low dunes, over grasslands and the high bluffs, nearby ponds and the Adler Creek. This spectacular pacific coastline begs for further protection, but in today's poor economic climate, when is anyone's guess.
Copyright ©2006-2009 Benjamin Prepelka
All Rights Reserved