Scenic USA - Florida

Wood and Swink Old Country Store
---
---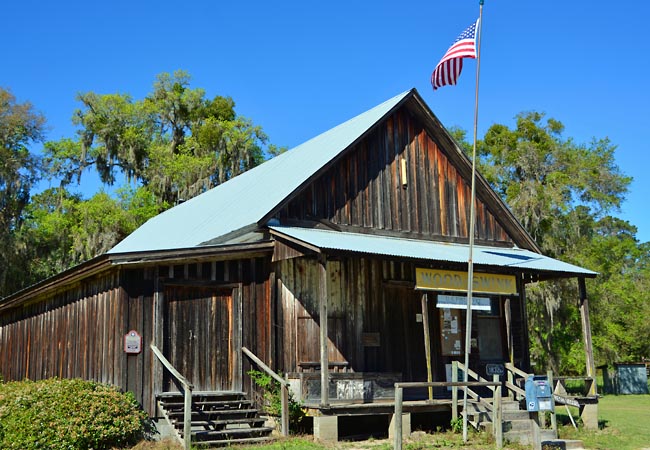 Beginning with a fresh set of tracks in 1880, the Florida Southern Railroad quickly supported a new train depot, followed with a country store. Here in north-central Florida, the further addition of a packing house, grist mill, school house, blacksmith shop and three churches signaled a growing community of Evinston.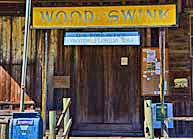 Located along Florida's I-75 corridor near Micanopy, not much has changed in Evinston over the years. Out on County Road 225 you'll find the Wood and Swink Old Country Store almost in its original place. Moved back from the highway during widening, the 130 years old weathered store and post office is still one of Alachua County's most endearing landmarks. The partnership of Wood and Swink was formed in 1934, and is still noted on a sign over the doorway. Built of pine heartwood, the old store holds the distinction of Florida's oldest continuously working post office. Postmaster Wilma Sue Wood offers visitors a little triva, showing off a cluster of original brass mailboxes that are still in use today.
   Recently, the old post office was told to modernize. In keeping with a postal compliance, ramps and restrooms should be installed.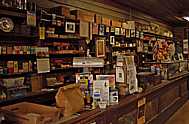 An air conditioner and a sprinkler system were also slated for the old country store. Over the past 20 years, nearly 65 percent of America's post offices have disappeared due to cut backs and consolidation. Although postal authorities had no intentions to close this National Historic Landmark, improvements were deemed mandatory. During a recent visit, not too much has changed around the old Wood and Swink Old Store. Community residents pop in and out to collect their mail and pickup a few grocery and produce items.

    Area Map
---
| | |
| --- | --- |
| Additional Area Attractions | |
---
Copyright © 2011-17 Benjamin Prepelka
All Rights Reserved