Scenic USA - Pennsylvania

Independence Hall
---
---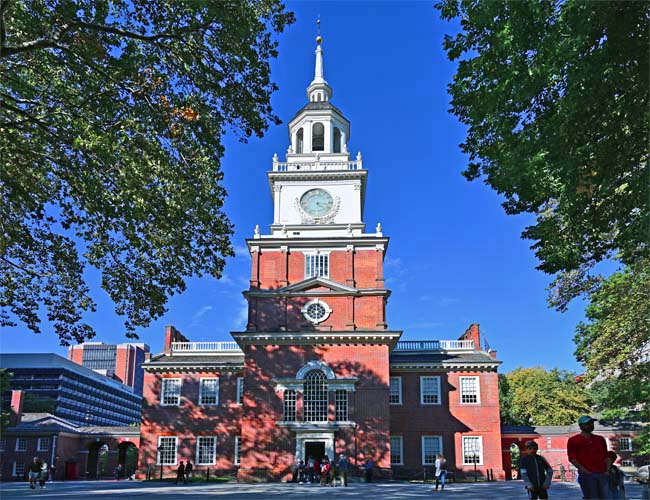 Photo by Bob Goldman
Inset photos courtesy of NPS
   Well before 1776, Colonial Americans began using the famous rallying cry of taxes without representation.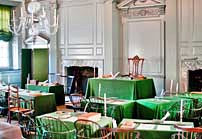 At the time colonists were increasingly dissatisfied with heavy taxes and felt less and less dependent their mother country England. The movement encouraged the 2nd Continental Congress to draft a document spelling out the ideas of independence. On July 8th, 1776, the Declaration of Independence was first read in Philadelphia's Independence Square. One year later Philadelphia celebrated Independence Day with bells, bonfires and fireworks.
    Today, true Americans celebrate nearly two and a half centuries years of independence. Parades, cook-outs and fireworks displays are traditional July 4th festivities. These old ideas of independence also bring thousands and thousands of visitors to Independence Hall in Philadelphia over the summer.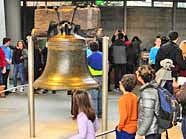 A symbol of American freedom, guests may relive this 240 year old timeline of independence here at the hall and throughout the Independence National Historical Park. One of the most popular attractions is found at the Liberty Bell Center. Independence Hall's bell tower was complete in 1753, housing the bell which was recast in 1755. Words from Leviticus were cast into the bell, stating: Proclaim liberty throughout all the land unto all the inhabitants thereof. Last year over two million people came to view the world's most famous bell, and millions more enjoy the City of Brotherly Love.

    Area Map
---
| | |
| --- | --- |
| Additional Area Attractions | |
---
Copyright © 2006-16 Benjamin Prepelka
All Rights Reserved