Scenic USA - Louisiana
Scenic USA offers a collection of select photographs from a wide variety of attractions, points of interest, historic sites, state parks and
national parks found throughout the United States. Each photo feature is coupled with a brief explanation.
For further detailed information, links to other related sites are provided.
Fontainebleau Park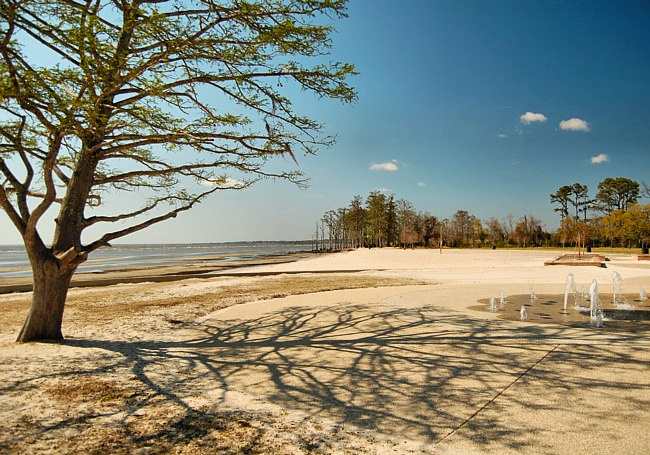 During Hurricane Katrina, news crews introduced the remainder of Americans to the geography of New Orleans and Lake Pontchartrain. Since the days of Katrina, floodwaters have disappeared, extensive damage assessed, and thousands of damaged homes repaired.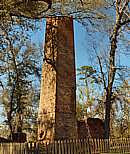 On the north shore of Lake Pontchartrain, the 2800 acre Fontainebleau State Park has dried, its century old grove of oaks remain unscathed, and the crumbling ruins of the Mandeville Sugar Mill still keep first time visitors guessing.
   The sugar mill, brick kiln and plantation date back to 1829 when Bernard de Marigny de Mandeville first developed the area. Named after a beautiful forest near Paris,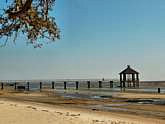 France, the Louisiana Fontainebleau Plantation prospered for 23 years. Although Marigny lived in New Orleans, he spent much of his time at Fontainebleau where cool breezes swept across Lake Pontchartrain.
   The park's clear lake waters, sandy beaches, cool nature trails and a rail-to-trail pathway offer plenty of outdoor recreation. A converted railway that runs through the park, Tammany Trace, makes the perfect route for cyclists, hikers and skaters. A dozen lakeside cabins offer great views of Lake Pontchartrain, often studded with an array of multi-colored sails.

Area Map
Copyright ©2010 Benjamin Prepelka
All Rights Reserved