Scenic USA - Texas
Scenic USA offers a collection of select photographs from a wide variety of attractions, points of interest, historic sites, state and
national parks found throughout the United States. Each photo feature is coupled with a brief explanation.
For further detailed information, links to other related sites are provided.
Caprock Canyon State Park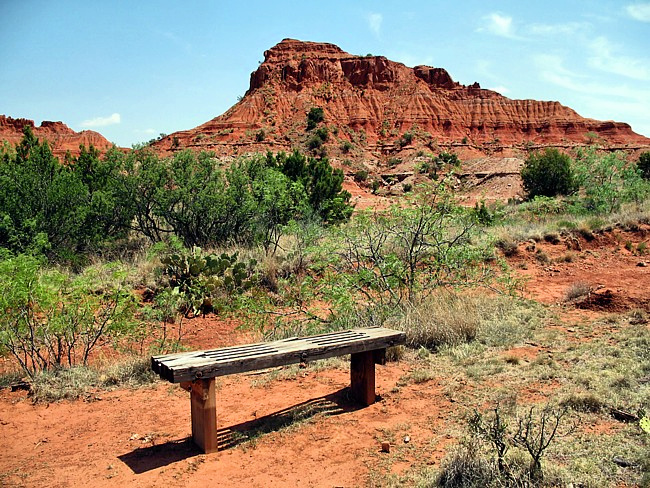 &nbspThe Caprock Canyon State Park takes in 14,000 acres, including some of the most scenic areas in Texas. Cliffs and canyonlands, carved by erosion, create a wonderful playground for sightseers, hikers, mountain bikers, and equestrians. A three mile park road winds through these Texas badlands and turns into a thrill ride with 16 percent grades, complete with a compliment of twists and turns. The park also features camping, picnicking, fishing and boating. The 120 acre Lake Theo gives a change of pace from the arid canyonlands.
&nbspSome of the best red rock vistas are reached by trail. Trail distances range from the short Mesa Trail, to Caprock Canyon Trailway, a 64 mile hiking, biking and equestrian route. The trailway follows a section of the disused Fort Worth and Denver Railroad bed. The highlight along this lengthy trail is the Clarity Tunnel.
Copyright ©2008 Benjamin Prepelka
All Rights Reserved