Scenic USA - Louisiana
Scenic USA offers a collection of select photographs from a wide variety of attractions, points of interest, historic sites, state and
national parks found throughout the United States. Each photo feature is coupled with a brief explanation.
For further detailed information, links to other related sites are provided.
American Cemetery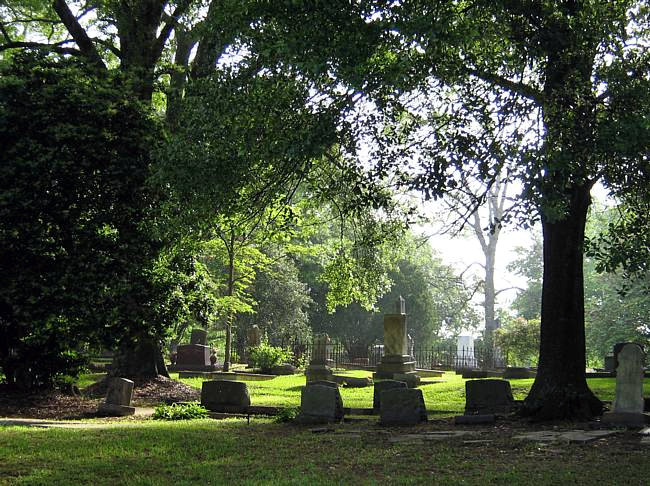 Citizens of Natchitoches have been involved with historic preservation for over fifty years. Today, the city's hard work has paid off and residents enjoy an economic boost though its historic tourism. Fascinating treasures include fort sites, museums, churches and countless historic homes.
Early restoration movements began in 1904, when a group of local women formed the American Cemetery Association. Their efforts ensured survival of one of the earliest cemeteries in the Louisiana Purchase Territory. The American Cemetery was established in 1737, where the fort's residents were buried, regardless of class or color. None of the gravesite markers predate 1797, so it remains a mystery if the city's founder, St.Denis, was buried there.
In this view, the morning sun is scattered among century old oaks. If this cemetery has a slight look of familiarity, you may have remembered an emotional closing scene from the motion picture, Steel Magnolias.
---
Copyright ©2007 Benjamin Prepelka
All Rights Reserved