Scenic USA - West Virginia
Scenic USA offers a collection of select photographs from a wide variety of attractions, points of interest, historic sites, state parks and
national parks found throughout the United States. Each photo feature is coupled with a brief explanation.
For further detailed information, links to other related sites are provided.
Indian Creek Bridge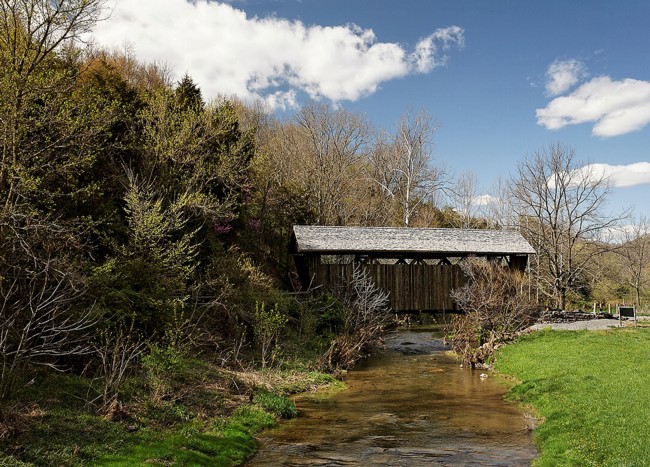 Since the 1950s, West Virginia's count of covered bridges has slowly dwindled. Falling from more than 50 of these classic wooden structures, today's remaining 17 bridges are all accounted for on the National Register of Historic Places.
Indian Creek Bridge, one of two Monroe County holdovers from the 19th century, is one of the county's most popular photographic subjects. History relates a remarkable chapter of the Indian Creek Bridge, telling a story of two teenagers, ages 16 and 18, who managed to build the entire 49 foot span for a price of 400 dollars. Using a modified Howe truss, Oscar and Ray Weikel complete their task in little over a year.
The bridge was bypassed in the 1920s and sat abandoned until rediscovered by the Monroe County Historical Society in the mid 1960s. Completely restored in 2000, the bridge is open to pedestrians only. The bridge stands along U.S. Route 219 in southeastern West Virginia near Union.
Copyright ©2010 Benjamin Prepelka
All Rights Reserved