Scenic USA - Mississippi
Scenic USA offers a collection of select photographs from a wide variety of attractions, points of interest, historic sites, state and
national parks found throughout the United States. Each photo feature is coupled with a brief explanation.
For further detailed information, links to other related sites are provided.
Battle for Vicksburg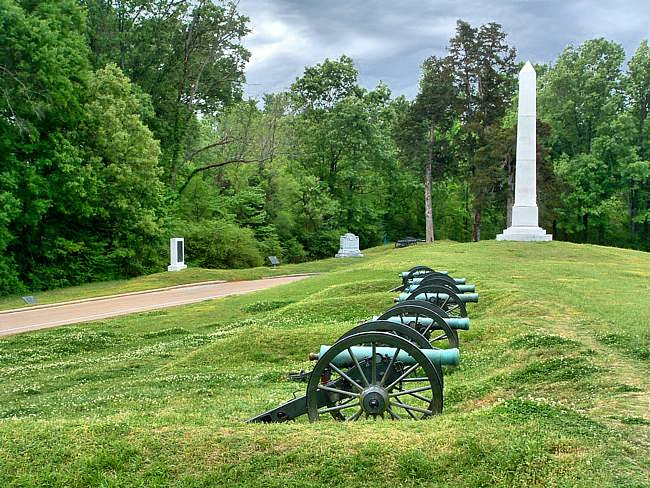 Confederate and Union armies realized the importance of the Mississippi waterway. The Confederates erected fortification up and down the Mississippi, protecting strategic points along the way.
One by one, southern fortifications fell to Union troops in early Civil War action. Vicksburg and Port Hudson were the last of the Southern strongholds and proved to be the bloodiest campaign on the mighty river. Union General Ulysses S. Grant focused his attentions on Vicksburg and southern General John C. Pemberton's troops in October, 1862. The fighting continued until May of the following year. Grant changed his tactics and began a formal siege of the city. The Union forces hammered Vicksburg from land batteries and gunboats along the river. On July 4, 1863, Penberton officially surrendered and five days later, Port Hudson fell. The entire Mississippi River was finally under the North's control.
Pictured here in the Vicksburg National Military Park is a section of the entrenched Battery DeGolyer, attended by Michigan's 8th Artillery Division and commanded by Captain DeGolyer.
---
Copyright ©2007 Benjamin Prepelka
All Rights Reserved