Scenic USA - North Dakota
Scenic USA offers a collection of select photographs from a wide variety of attractions, points of interest, historic sites, state and
national parks found throughout the United States. Each photo feature is coupled with a brief explanation.
For further detailed information, links to other related sites are provided.
Badlands - South Unit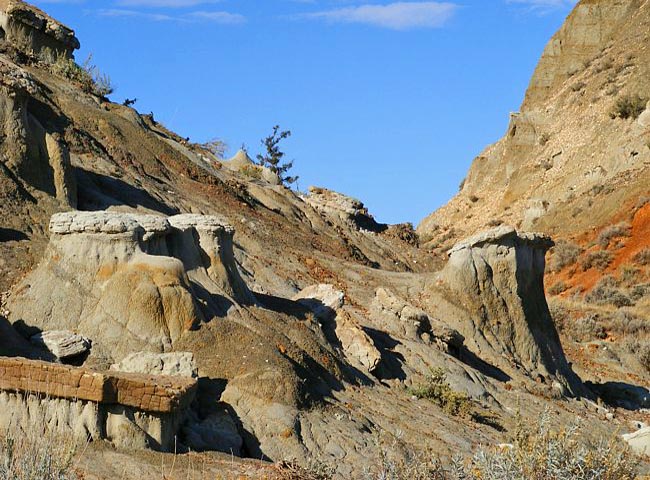 Noticing an ever-increasing amount of habitat and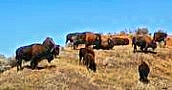 wildlife destruction, Theodore Roosevelt shifted his concerns toward conservation during the late 1800s. One of his favorite haunts was the badlands of North Dakota, returning there as much as possible. During his presidential years, Roosevelt established the National Forest Service, 18 national monuments and five national parks. A tribute to Roosevelt's novel preservation movement, a national memorial park was established in the badlands in 1947. Converted to a national park in 1978, the Theodore Roosevelt National Park covers three distinct units in western North Dakota.


Picture here is a view from the South Unit's scenic drive, showing a nearly bare valley. Infrequent rains and steady winds have worn and polished the stone ridges and odd shaped forms, creating more distinctive elements in an already eerie landscape.
Wildlife sightings are a big draw to the park, were visitors are eager to see herds of buffalo and the ever-active prairie dog town. Early birds arriving at dawn or those staying through dusk are treated to elk and mule deer. Buffalo, with their seemingly indifferent attitudes, move throughout the park. Occasional sightings of wild horses and coyote round out the list of larger mammals.
Copyright ©2009 Benjamin Prepelka
All Rights Reserved