Scenic USA - Ohio
Scenic USA offers a collection of select photographs from a wide variety of attractions, points of interest, historic sites, state and
national parks found throughout the United States. Each photo feature is coupled with a brief explanation.
For further detailed information, links to other related sites are provided.
Mail Pouch Barn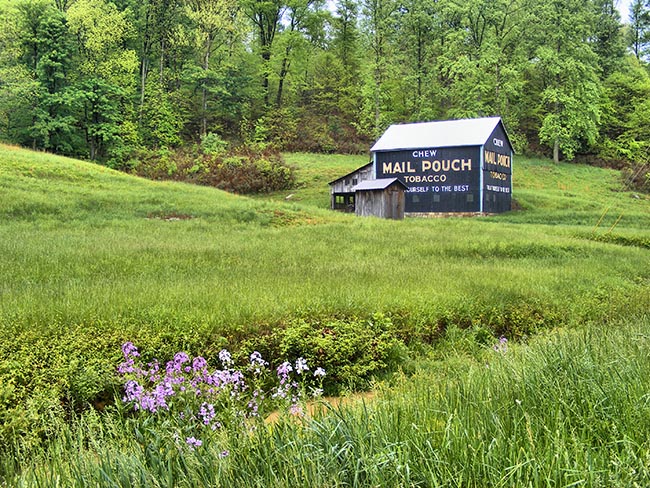 The Mail Pouch slogan appeared on thousands of roadside barns throughout the Ohio River Valley. Today, these nostalgic reminders of Sunday drives from the 50s have been disappearing since 1992 as Mail Pouch discontinued this advertising medium when Harvey Warrick, the last Mail Pouch Barn painter died. A considerable tally of these barn-side billboards were the work of Warrick, a resident of Belmont County, Ohio. Harley joined the Mail Pouch team in his early 20s and spent his working life painting and repainting the advertisements. At first, working six days a week and earning as much as 32 dollars per week, Harley put his expert touch to over 20,000 barns throughout the mid-west. The Mail Pouch barn painting began in 1890 and continued until 1992. The slogan could be read from Wisconsin to South Carolina and New Jersey to Iowa.
This roadside barn is located along Ohio's Covered Bridge Scenic Byway nearby Moss Run. This is stop # 7 along the byway, with the Little Muskingum River up next.
Copyright ©2008 Benjamin Prepelka
All Rights Reserved