Scenic USA - New Mexico
Scenic USA offers a collection of select photographs from a wide variety of attractions, points of interest, historic sites, state and
national parks found throughout the United States. Each photo feature is coupled with a brief explanation.
For further detailed information, links to other related sites are provided.
Cumbres and Toltec Scenic Railroad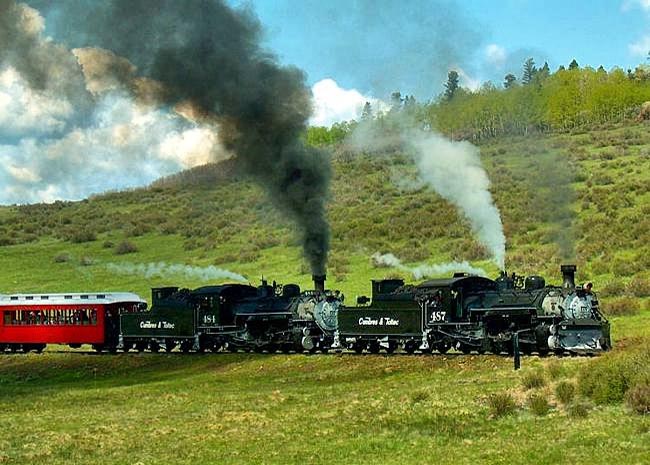 About midway across the northern border of New Mexico lies the town of Chama, a departure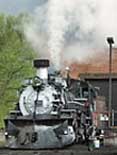 point for the Cumbres and Toltec Scenic Railroad. The steam-powered train weaves its way through the San Juan Mountains, just as it had over a 100 years ago. Although it no longer carries ore, timber or coal, today's passenger railway still travels the 64 mile route, crossing the Colorado-New Mexico border numerous times. It labors over the 10,015 foot Cumbres Pass (highest point reached by any passenger train in America), through the 600 foot deep Toltec Gorge and offers up splendid mountain scenery, thrilling thousands of passengers with one of the best scenic train-trips in the country.
In this view, the Cumbres and Toltec train, traveling east of Lobato Trestle, gets plenty of much needed pulling power with tandem steam locomotives. The Rocky Mountains provide plenty of scenic highlights, but present quite a few challenging grades for this narrow gauge train between Antonito, Colorado and Chama, New Mexico.
---
Copyright ©2007 Benjamin Prepelka
All Rights Reserved