Scenic USA - Alabama

Shinbone Valley
---
---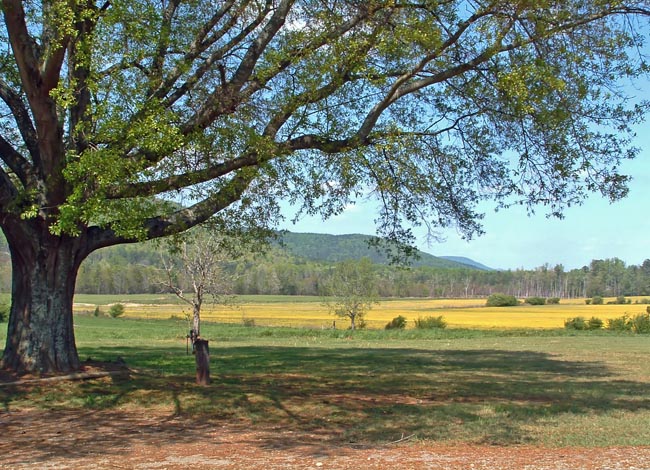 Signaling the end of the Cumberland Plateau,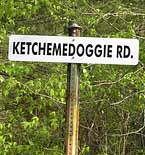 Lookout Mountain and Sand Mountain make up a large portion of a ridge that runs diagonally across Tennessee, Georgia and Alabama. Here, some of the most famous Civil War battles were fought at Lookout Mountain, Missionary Ridge and Orchard Knob, marking the end of the South's siege on the key city of Chattanooga. So disastrous were these battles, Confederate General Braxton Bragg asked to be relieved of his duties.
Here at the southern end of Lookout Mountain, early history shows that this was once home to the Creek Indians.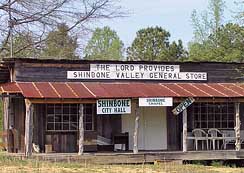 This long stretch of northeastern Alabama's Lookout Mountain overlooks the I-59 corridor and the scenic Shinbone Valley. Up on the mountaintop, the Little River is the only river that begins and ends entirely on top of a mountain. Down in the valley, this view along Route 273 looks over a field covered in a mass of wildflowers.
Long before Jackson's harsh Indian policies, the Creek, Choctaw, Chickasaw and Cherokee Natives all enjoyed the bounty of these Appalachian foothills, making this section of Alabama one of the most populated regions of the United States. During the late 1700s, the first few white newcomers lived peacefully among the Natives, negotiating personnel pacts with Chief Shinbone. Soon, settler demands for Native American lands were on the rise, leading to government intervention.
During the lopsided Battle of Horseshoe Bend in 1819, the Creeks vs. Federal troops, Andrew Jackson was convinced to push for the Indian Removal Act. Once Jackson became President in 1836, one of the first directives was to remove 15,000 Creek Indians from the Lookout Mountain area. Many were bound with chains and handcuffs, and moved on foot to Indian territories west of the Mississippi River. While the new country espoused its own ideas of freedom, this act all but ended the autonomy of this vast Native nation.
To the south there's another Shinbone Valley in Clay County.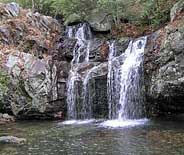 This area, about an hour and half drive from Shinbone Valley in Cherokee County, was the final resting place for Chief Shinbone and his family. Here in the foothills of the Appalachian Mountains, Ancel Butler Strickland reached an agreement with Chief Shinbone on a parcel of land along the Kichemedogee (Ketchamegherke) Creek during the early 1800s. The Stricklands remained on friendly terms with the chief and his family despite Jackson's Indian Removal Act. Stripped of his title Chief after the Indian War, the Shinbone family remained on the Kichemedogee Creek property until their deaths, buried on a little mountaintop overlooking the valley. The valley, taking on the Shinbone name, remains a tribute to this peace-loving chief.

Cherokee County Map
Clay County Map
---
Cherokee County Points of Interest

Clay County Points of Interest
---
Copyright © 2007-16 Benjamin Prepelka
All Rights Reserved