Scenic USA - Mississippi
Scenic USA offers a collection of select photographs from a wide variety of attractions, points of interest, historic sites, state parks and
national parks found throughout the United States. Each photo feature is coupled with a brief explanation.
For further detailed information, links to other related sites are provided.
Friendship Cemetery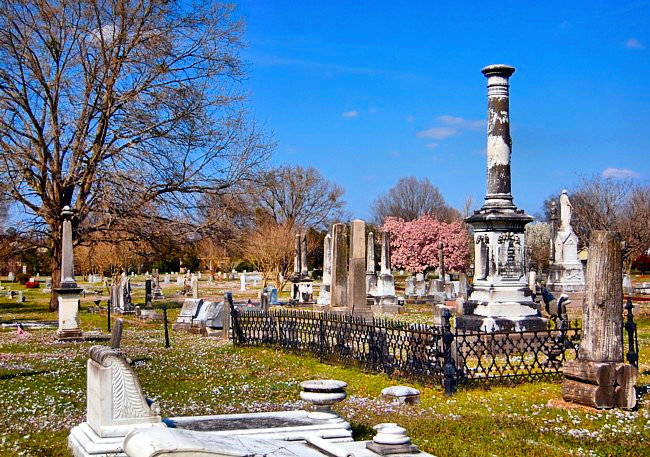 It was springtime in Columbus, the Civil War was finally over, and the season of renewal offered a time to heal. Here in Mississippi, the first signs of spring issued a promise that the drab winter grays were over.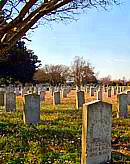 Flowering trees and shrubs would give way to the pleasant greens of summer. Armed with hope, the ladies of Columbus gathered bouquets and created garlands for both Union and Confederate graves. On April 26, 1866, the beginnings of Memorial Day took root.
Since that April day in 1866, the Friendship Cemetery in Columbus has been called the place where flowers healed a nation. This burial ground dates back to 1849 when the Independent Order of Odd Fellows established a five acre cemetery. During the Civil War, two sections of the cemetery were set aside for the burial of Confederate soldiers. Overwhelmed with casualties from the Battle of Shiloh, thousands of Confederate and Union soldiers were interred here.
That day in 1866 was commemorated by a poem by Francis Miles French.
The Blue and the Gray

By the flow of the inland river,
Whence the fleets of iron have fled,
Where the blades of the grave-grass quiver,
Asleep are the ranks of the dead:
Under the sod and the dew,
Waiting the judgment-day;
Under the one, the Blue,
Under the other, the Gray

Francis Miles Finch (1827-1907)
Copyright ©2010 Benjamin Prepelka
All Rights Reserved